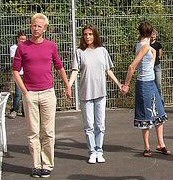 Bettina C. Rabe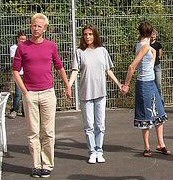 Education/Japanese Studies
(PhD Students, May 1, 2006 - February 28, 2007)
 Human Rights Education in Japan according to the United Nations Decade for Human Rights Education 1995—2004: Design and Implementation of the National Plan of Action for Human Rights Education and Didactic Approaches

Immediately after the proclamation of the United Nations Decade for Human Rights Education 1995—2004 the Japanese Government joined the Decade, by way of establishing their Headquarters for the Promotion of the UN Decade for Human Rights Education in 1995, and enacted their National Plan of Action in 1997.
Presently, we have just entered the phase of developing a theory for the assessment of Human Rights Education and according educational policies. Therefore, the present PhD project aims not only at examining the Japanese National Plan of Action, but also at analysing a defined sample of Junior High School textbooks. Additional auditing of a series of Human Rights Education seminars will serve as a means to elaborate on the educational rationale of the present project. Technical discussions with Education/Human Rights Education professionals and Human Rights Education practitioners will contribute to the framing of patterns for analysis and interpretation.

Fields of research:
Human Rights/Human Rights Education training
Strategies of communication, esp. of nonviolent communication
Processes of attribution/ascription, with special regard to sexualisation and victimisation
Ecological issues and indigenous knowledge systems

Presentation of the project:
SEP. 2005: At the German Institute for Human Rights Network Conference on Human Rights Education in Berlin.
NOV. 2005: At the Annual Conference of the German Association for Social Science Research on Japan/Section Education in Koenigswinter.
FEB. 2006: At the Institute of Buraku Problems (Buraku mondai kenkyūjo) / Study Group for Educational Research (Kyōiku bukai) in Kyōto.