Contemporary Japan
Print ISSN 1869-2729 | Online ISSN 1869-2737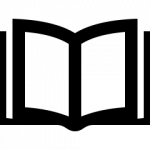 ↓ Go to latest issues
Contemporary Japan publishes original research that relates to present-day Japan and its recent historical development from scholars around the world. We welcome submissions from a variety of disciplinary approaches, including but not limited to: Literature, Modern/Contemporary History, Philosophy, Law, Political Science, Policy Studies, International Relations, Economics, Sociology, Anthropology, and Cultural Studies. Manuscripts which cross disciplinary boundaries and raise issues beyond the case of Japan and from comparative perspectives are also welcome. Submissions are peer-reviewed in a double-blind process by established scholars in the respective field.
Contemporary Japan is a platform for state of the art research that offers authors several advantages:
The journal is open to all research methods applied in the social sciences and humanities.
The journal promotes the publication of recent empirical findings and innovative theoretical approaches, explicitly including comparative and interdisciplinary studies, provided authors clearly demonstrate the contribution to the field of research and its place in the relevant literature.
We maintain a professional and fast review process that guarantees timely publication of accepted manuscripts, including online first.
In addition to publishing original manuscripts, we also warmly welcome proposals for Special Issues that engage with current social issues and contemporary themes in the study of Japan. See our past Special Issues here.
Please send proposals for special issues to: me@contemporary-japan.org
Contemporary Japan also contains a book review section. We welcome reviews of publications on any aspect of contemporary Japan. All inquiries regarding book reviews should be directed to book-review@contemporary-japan.org
Contemporary Japan is published in association with the German Association of Social Science Research on Japan (VSJF, www.vsjf.net). Since 2017, Contemporary Japan has joined Taylor & Francis as a subscription-based journal included in their "Social Science & Humanities Library" and "Politics, International Relations & Area Studies Subject Collection" packages.
Note: If you want to submit your paper to us, please check the ⇨ Instructions for authors.
---
Editor-in-Chief
Franz Waldenberger
German Institute for Japanese Studies (DIJ)
Managing Editor
Isaac Gagné
German Institute for Japanese Studies (DIJ)
Editorial Board
John Campbell
University of Michigan, Political Science emer
David Chiavacci
Zurich University, Asia-Orient-Institute
Harald Conrad
Heinrich-Heine-Universität Düsseldorf, Modern Japanese Studies
Florian Coulmas
University of Duisburg-Essen, INEAST
Harald Fuess
Heidelberg University, Karl Jaspers Centre
Sheldon Garon
Princeton University, Department of History
Hilaria Gössmann
Universität Trier, Fachbereich II – Japanologie
Nanette Gottlieb
University of Queensland, School of Language and Cultures
Patrick Heinrich
Universita Ca'Foscari Venezia, Studi sull'Asia e sull'Africa Mediterranea
Barbara G. Holthus
German Institute for Japanese Studies (DIJ)
Glenn Hook
The University of Sheffield, NIJS, School of East Asian Studies
Jun Imai
Sophia University, Faculty of Human Sciences
Kristina Iwata-Weickgenannt
Nagoya University, Graduate School of Letters
Axel Klein
University of Duisburg-Essen, INEAST
Rotem Kowner
University of Haifa, Asian Studies
Ilse Lenz
Ruhr Universität Bochum (RUB), Social Sciences, emer
Sébastian Lechevalier
L'ecole des Hautes Etudes en Sciences Sociales, Centre de Recherches sur le Japon
Wolfram Manzenreiter
Universität Wien, Institut für Ostasienwissenschaften, Japanologie
Tessa Morris-Suzuki
Australian National University, College of Asia and the Pacific
Hiroyuki Okamuro
Hitotsubashi University, Graduate School of Economics
Glenda Roberts
Waseda University, Graduate School of Asia-Pacific Studies
Frances McCall Rosenbluth
Yale University
Yoshimichi Sato
Tohoku University, Graduate School of Arts and Letters
Ulrike Schaede
University of California, San Diego
Sawako Shirahase
The University of Tokyo, Graduate School of Humanities and Sociology
Karen Shire
University of Duisburg-Essen, INEAST
Patricia G. Steinhoff
University of Hawaii at Manoa, Dept. of Sociology
Sven Steinmo
European University Institute, Political and Social Sciences
2023
2022
2021
2020
2019
2018
2017
2016
2015
2014
2013
2012
2011
2010