The Making of Modern Social Sciences in East Asia - Concepts, Agents and Transnational Networks
2019年9月年 - 2022年2月
Listen to the podcast "Wissenstransfer im Pazifischen Raum" (in German) to learn more about Yufei Zhou's research project
The Mid-Nineteenth Century witnessed the opening up of East Asian countries to the world market and their uneasy struggles in coping with the common currency of nation state and the modern treaty system based on it. After China and Japan were forced to open the first ports to foreign trade and foreign settlements, great effort had been made to establish a national banking system, prepare a constitutional government, and to develop a social welfare system. From 1872 to 1945, the Ministry of Education of Japan registered more than 3000 scholars dispatched abroad. In China, the students studying abroad for the time period between 1912 to 1927 alone reaches 40,000, among whom the vast major chose Japan as their destination. A wide range of knowledge on public finance, jurisprudence, law and general theory of the state (Allgemeine Staatslehre), and social policies was massively and randomly imported to East Asia from Europe and the United State by the government supported professionals as well as self-financed intellectuals traveling around the world. With the successive institutionalization of political science, economic and sociology in the early twentieth century, the professionals in East Asia had acquired sufficient knowledge on society that was to be verified in the local social reality.
Much has been hitherto written on the effort of East Asian social scientists to revise and recontextualize the imported knowledge on society that was principally based on societal developments in Europe. However, it remains largely underexplored, to which extent the experiences abroad and the transnational network of intellectuals and knowledge had contributed to the transformation of modern East Asia's academic landscape. In particular, how key concepts in social sciences, such as "liberty", "despotism", "civilization", "capitalism" and alike were translated and transformed into East Asia's local vocabulary against the background of global flow of social scientific knowledge is still less known.
Based on extensive research of newspapers, journals, monographs and unpublished archival documents related to the early social scientists in Japan and China, this project explores how some key concepts and axioms were gradually integrated into the local epistemology in the interplay of the increasing global economic interconnectedness and the unprecedented intellectual entanglement in transporting Western social sciences. This project will focus on representative actors that particularly contributed to localizing the key social scientific concepts in Japan and China, illustrate their transnational experiences in Europe, the US and in parts of Asian-Pacific regions, and analyze how these experiences had been transformed into their interpretation of key concepts and their demonstrations in social/economic policy.
This research is part of the project "Interaction and Knowledge in the Pacific Region: Entanglements and Disentanglements" of the DIJ, in cooperation with its partner institutions in Washington, Moscow, Singapore, and Beijing. It is a sub-module of the Max Weber Foundation's larger collaborative research project "Knowledge Unbound", funded by the German Federal Ministry of Education and Research.
イベント
スタッフ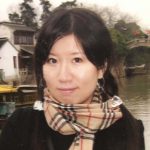 周 雨霏 (until 2022年2月)


社会科学史