Interdisciplinary Research on Site since 1988
DIJ 30th Anniversary Celebration
October 31, 2018
On October 31st 2018 the German Institute for Japanese Studies celebrated its 30th anniversary.
Click on a speech marked with an icon to listen to its audio recording.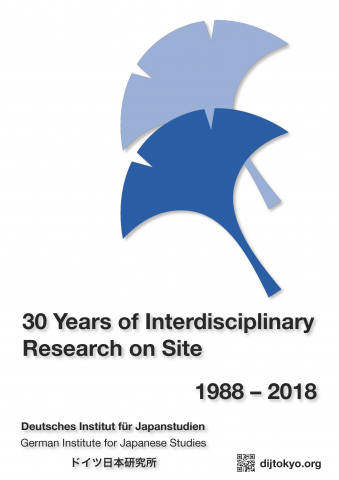 We also published a booklet on the history of the institute:
"30 Years Interdisciplinary Research on Site. 1988 – 2018"
The booklet is available as PDF download. In case you prefer to order a physical version, please contact us.


Our guests can access the full event gallery here.
Presentations
5:30 P.M.
Greetings
Ingo Höllein
Counsellor, Science and Technology, German Embassy Tokyo
The Future of Society in the Context of Technological Change
Prof. Dr. Heinz Riesenhuber
Former Federal Minister of Science and Technology
Prof. Dr. Hans van Ess
President Max Weber Foundation
Dr. Yuri Okina
Chairperson Japan Research Institute
Prof. Dr. Ulrike Schaede
Director Japan Forum for Innovation and Technology, UC San Diego
Moderation:
Prof. Dr. Dietmar Harhoff
Director Max Planck Institute for Innovation and Competition
7:30 P.M.
Buffet Reception