Scholar in Residence Programme
The German Institute for Japanese Studies (DIJ) invites applications for its scholar in residence programme. This programme is designed to promote intellectual exchange between scholars from around the globe and DIJ staff. Applications by scholars (Ph.D. required) with an active interest in or research focus on Japan are welcome, regardless of their departmental affiliation.
The DIJ will provide active support to the scholar in residence with regards to scientific contacts. The overriding criterion for selection is the applicant's academic standing in one of the research areas of our institute. We expect applicants to collaborate with researchers of the DIJ or to contribute in some other form to current research projects at the DIJ.
Scholars in residence spend two to three weeks at the DIJ. During their stay they are expected to engage in regular exchanges with the institute's researchers and to present their research on one of the institute's regular events.
The DIJ will cover economy class travel costs to and from Japan, provide accommodation, and a fully equipped work place (internet access, printer, and access to inter-library loan). Prior to filing a formal application, those who are interested should contact the director or one of the researchers. Applications can be submitted anytime. Please send applications (electronically only) in PDF or Word format via e-mail to dijtokyo@dijtokyo.org.
Applications should include a cover letter, curriculum vitae, and a statement on the intended format/result of collaboration. Applicants will be notified about the outcome of their application within approximately one month.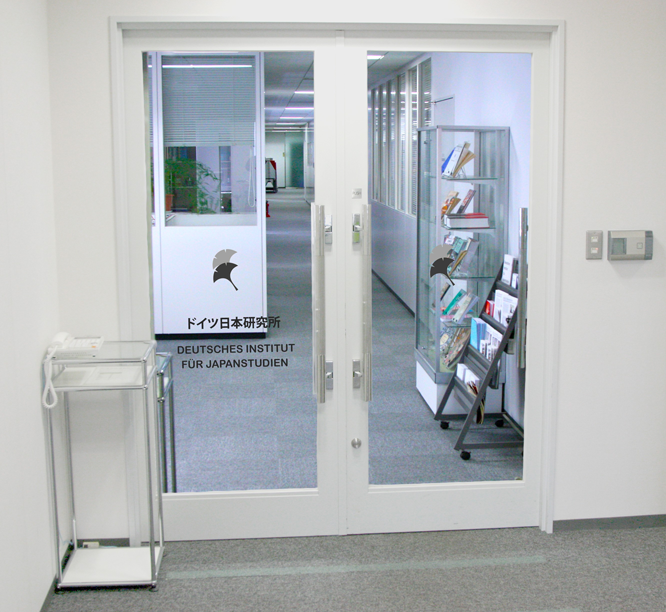 Download
Scholar in Residence Programme (PDF, 140 KB)
Contact
Deutsches Institut für Japanstudien
Jochi Kioizaka Bldg. 2F
7-1 Kioicho
Chiyoda-ku, Tokyo 102-0094
Japan
---