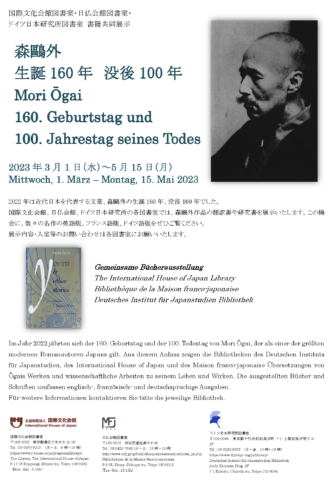 Download
Venue
Joint book exhibition 'Mori Ōgai - 160th Anniversary of Birth and Centenary of Death'
March 1 - May 15, 2023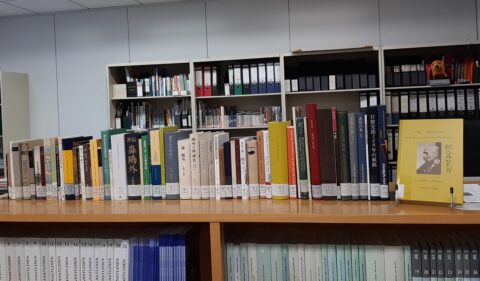 The year 2022 marked the 160th anniversary of the birth and 100th anniversary of the death of Mori Ōgai, who is considered one of the greatest modern Japanese novelists.
To celebrate both anniversaries, the International House of Japan Library, the Bibliothèque de la Maison franco-japonaise, and the Deutsches Institut für Japanstudien Bibliothek are displaying translations of Ōgai's works and critical studies in English, French, and German.
A list of books and articles at the DIJ library is available for download here (PDF).
For further information, please contact each library.