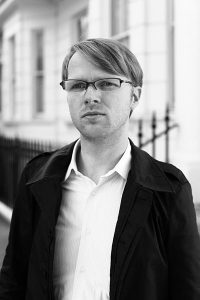 Sebastian Maslow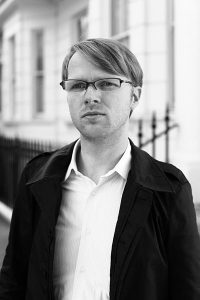 Political Science
Since April 2014
(PhD Students, April 1, 2014 - December 31, 2014)
Research Interests
Japan's Foreign Policy Process
Japan-North Korea Relations
Northeast Asian Security Affairs
Research
Focusing Events and Foreign Policy Process: Change and Immobilism in Japan's North Korea Policy
Ruling and opposition politicians, mainstream media, and a mass of societal actors have come to view North Korea as Japan's nemesis. While officially maintaining an 'enemy-state' status, Japan's Cold War relations with North Korea were largely subdued and constructive – including periods of notable economic and human exchange. Since the end of the Cold War in the early 1990s, however, Japan's strained relationship with North Korea has increasingly become focused around Pyongyang's advancement of nuclear weapons, missiles tests, and the North's state-sponsored abductions of Japanese citizens during the 1970s and 1980s. Mounting tensions on the Korean peninsula were accompanied by intense political and scholarly debates on the future of Japan's national security. As social science scholarship on contemporary Japan investigates the trajectory and main drivers of Tokyo's post-Cold War security and defense policies, the purpose of my study is to illustrate how North Korea evolved into a critical narrative within Japan's public sphere. My dissertation aims at providing a thorough examination of the construction of the North Korean narrative within Japan and the causal pathways by which this narratives impact Japan's foreign and security policy. By applying the concepts of 'focusing events' and 'causal stories' to the analysis of policy agenda formation and change my research identifies the actors, institutional mechanisms and conditions that determine the influence of newly constructed narrative frames on policy agenda dynamics. As such, this study offers insights into the causal mechanisms that link external security crises to domestic policy discourses and concrete policy outcomes within Japan's evolving national security system.
Selected Publications
Articles
2015
A Blueprint for a Strong Japan?: Abe Shinzō and Japan's Evolving Security System
In: Asian Survey.
Presentations
December 3, 2014
North Korea and the Evolution of Japan's Post-Cold War National Security Policy. North Korea and the Evolution of Japan's Post-Cold War National Security Policy.
July 8, 2014
Will Tokyo and Pyongyang be able to solve the solve the abduction issue?. Professional Luncheon, Foreign Correspondents' Club Japan.
March 26, 2014
North Korea and the Politics of Risk Framing in Japan. International Studies Association Annual Convention, Toronto.
February 12, 2014
Focusing Events and Foreign Policy Process: Policy Change and Deadlock in Japan's North Korea Policy. , Institute for Area Studies/Korean Studies, Leiden University.
October 7, 2012
Kokunai seiji to kokka anzen hosho seisaku no intaafeesu: Kitachōsen to Koizumi/Abe seiken ni okeru 'gaiko no seijika' [At the Interface of Domestic Politics and National Security Policy: North Korea and the 'Politicization of Foreign Policy' under the Koizumi and Abe Administrations]. 2012 Annual Meeting Japanese Political Science Association, Kyushu University.
Curriculum Vitae
Since April 2014
Scholarship Fellow at the German Institute for Japanese Studies Tokyo (DIJ)
10/2012 – 04/2014
Assistant Professor at Centre for East Asian Studies, University of Heidelberg
04/2011 – 09/2012
Research Fellow at Japan Society for the Promotion of Science (JSPS)
04/2008 – 03/2011
MEXT Scholarship Fellow at Graduate School of Law, Tohoku University
09/2007 – 09/2009
M.A. in Political Informatics/Public Policy at the Graduate School of Information Sciences, Tohoku University
10/2006 – 09/2007
MEXT Scholarship Fellow, Graduate School for Arts and Letters, Tohoku University
10/2003 – 9/2006
Japanese Studies/Political Science/Modern History at Freie Universität Berlin with a B.A. in Japanese Studies (March 2005)