Political Responses to Low Fertility in Japan
June 2007 - September 2011
Causes and effects of fertility development in Japan have been subject of many research projects. Among the explanations for low fertility in Japan two points feature particularly prominently: first, the difficulty for women to combine gainful employment with having a family with children; and, second, the economic costs of children, especially their education. While most academic studies deduct policy recommendations from these and other research results, hardly any study has dealt with the relevant actors within the political decision centre yet.
This DIJ project therefore directs its focus above all towards the politicians of both former governing parties, LDP and Kōmeitō, and especially those who were members of parliamentary and party committees in the relevant fields. Using the approach of the originally developed "policy market model" and based on data from qualitative interviews, electoral manifestos, publications from lawmakers, committee protocols and participant observation, this projects attempts to understand the agenda, motivation and assertiveness of said actors. At the end answers are expected to the questions of why fertility policy under the LDP-Kōmeitō coalition had its particular shape.
Recent Publications
2011
Klein, Axel
Actors of Social Policy Making in Japan: A Look at the Individual Level
In: Lützeler, Ralph : Imploding Populations in Japan and Germany Brill. pp. 229-245.
Events
Team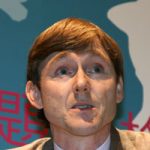 Axel Klein (until November 2015)


Japanese Studies, Political Science