The Appropriation of Traditions in Contemporary Rural Japan: Pursuit of Happiness?
December 2009 - August 2013
Tradition and its appropriation have conventionally been depicted and conceived as a given structure – mostly within the framework of a community or nation-state – and conceived at the interface of authority, constraint and legitimacy. More recently, however, views of social practices embodying tradition as an inherently dynamic, strategic and negotiable tool that may be instrumentalized for hermeneutical purposes have been on the rise. Due to this focus on external structures, the implications of traditions and their appropriation for individuals have yet to be examined extensively. During previous stretches of fieldwork in southern Niigata Prefecture numerous interviews were carried out with individuals who engage in tradition preservation associations. While the reasons for their membership differed, many of them alluded to the sense of happiness that they derived from engaging with the group. However, research into the correlation between the practice of tradition appropriation and happiness in rural communities has yet to be conducted. This research project intends to use the term of ÅghappinessÅh in the meaning of Ågthe overall appreciation of oneÅfs life as a wholeÅh as coined by Veenhoven, a term that contains both affective and cognitive elements. The concept of tradition used here emphasizes its function as a means of individual identity work rather than mere distinction from non-members of the group. The project argues that the appropriation of tradition goes beyond the static preservation in bounded entities and involves individual emotional elements to a greater extent than previously assumed. To test this hypothesis about the relation between the perpetuation of traditions and individual as well as collective well-being, the project employs primarily qualitative research methods (ethnography).
Team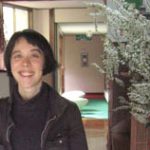 Susanne Klien (until August 2013)


Modern Japanese Studies, Cultural Anthropology