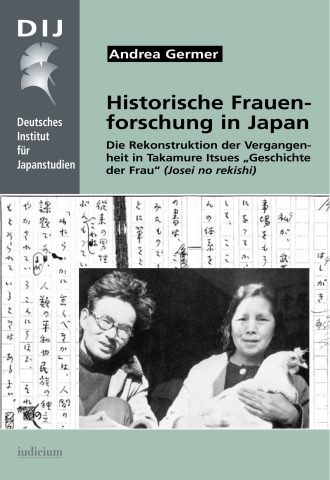 Download
Historische Frauenforschung in Japan – Die Rekonstruktion der Vergangenheit in Takamure Itsues "Geschichte der Frau" (<i>Josei no rekishi</i>) (Women's History in Japan – The Reconstruction of the Past in Takamure Itsue's "A History of Woman" (<i>Josei no rekishi</i>))
Details
2003, ISBN 3-89129-504-9, iudicium Verlag, Munich, 425 pp.
[Order]
Historische Frauenforschung in Japan - Die Rekonstruktion der Vergangenheit in Takamure Itsues "Geschichte der Frau" (Josei no rekishi) (Women's History in Japan - The Reconstruction of the Past in Takamure Itsue's "A History of Woman" (Josei no rekishi))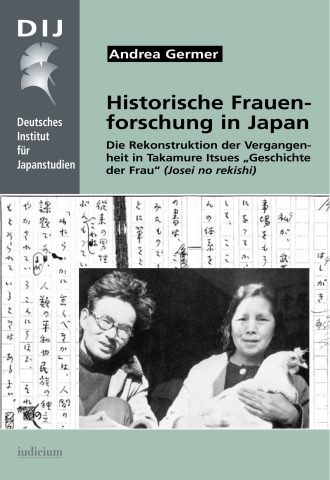 This volume offers a thorough introduction into the field of women's history in Japan and presents a close analysis of one of its earlier classics, "A History of Woman" (Josei no rekishi), authored by Takamure Itsue (1894–1964). Moreover, the international outlook of this book offers approaches and material for comparative women's historiography as well as feminist theory and contributes to a history of science in modern Japan.
Takamure Itsue figures as one of the most important early authors of women's history in Japan and, equally important, she is known as a highly controversial political actor within the Japanese women's movement and beyond. With this volume her life and oeuvre are for the first time presented in monographic form in a European language. The recognition of Takamure's works and those of other female thinkers within a history of ideas of modern Japan is only just beginning in Western Japanese studies. Its further evaluation forms an essential basis for an understanding of Japanese modernity, its specific constellations of conflict, and its chances.