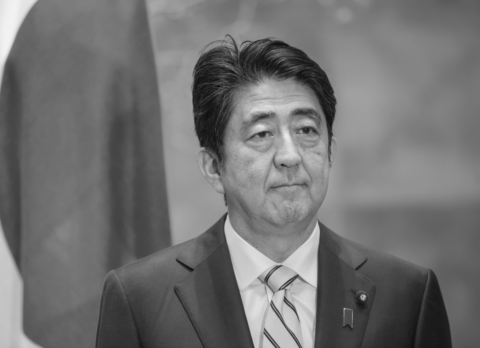 Registration Info
This is a past event. Registration is no longer possible.
DIJ Mailing List
Please subscribe below to stay informed about our research activities, events & publications:
Shinzo Abe's Legacy for the Future of Japanese-Southeast Asian Relations
December 9, 2022
The assassination of the former Japanese Prime Minister Shinzo Abe on 8 July 2022 stunned the world. As the longest serving Japanese prime minister, Shinzo Abe shaped his country's politics like few, if any, of his predecessors despite not achieving all of the goals he had set himself. Article 9 of Japan's postwar peace constitution stands and Abenomics failed to deliver all of its promises. The scandals, which have marred his four terms in government (2006 – 2007; 2012 – 2020) certainly played a role in this regard. But Shinzo Abe's controversial views about Japan's history contributed to the marked deterioration of relations with the People's Republic of China and South Korea.
Still, Abe's political legacy is most visible in the arena of international politics. He took on a global leadership role by introducing the idea of an Indo-Pacific region into geopolitical discourse. First formulated in his speech on the 'Confluence of Two Seas' given at the Indian Parliament in 2007, it was taken up as official policy by the United States, the European Union, and ASEAN, among others. As prime minister, Shinzo Abe envisioned a foreign policy based on a regional order accorded by the rule of law, human rights, and democracy. While formulated as a response to the increased assertions of People's Republic of China, and linked to the Quadrilateral Security Dialogue (the Quad), it conceptualized the region as fundamentally open to all.
Southeast Asia is the heart of this region. It is here, where the confluence of the Indian and the Pacific Oceans occur. It is here where the bottlenecks of the shipping-lines transversing the two oceans can be found. And thus, it is in this region, where competition for influence between Japan and the People's Republic of China is most pronounced. ASEAN embraced the Indo-Pacific in its own 'outlook' to ascertain its centrality for future political and economic developments in the region.
Southeast Asia is undeniably a dynamic region. But the region's countries also are diverse in terms of economic development, political regimes, and geopolitical positioning. This online workshop explored the legacy of the Abe government from the perspective of selected Southeast Asian countries through case studies of their bilateral relations with Japan. The papers are published in a special issue of the Kyoto Review of Southeast Asia (Vol. 34, 2023, open access).
Program
18:30 Welcoming remarks (Franz Waldenberger, Director DIJ)
18:40 – 18:55 Introductory Remarks Takashi Terada (Professor, Doshisha University)
18:55 – 20:00 Panel: Shinzo Abe's Legacy for the Future of Japanese-Southeast Asian Relations
Indonesia – Bima Prawira Utama (Doctoral Student, Universitas Padjadjaran)
Philippines – Karl Ian Cheng Chua (Visiting Professor, Hitotsubashi University)
Singapore – Kei Koga (Associate Professor, Nanyang Technological University)
Thailand – David M. Malitz (Senior Research Fellow, DIJ)
Vietnam – Hoang Minh Hang (Senior Researcher, Institute of Northeast Asian Studies, Vietnam Academy of Social Sciences)
Moderator and Discussant: Takashi Terada