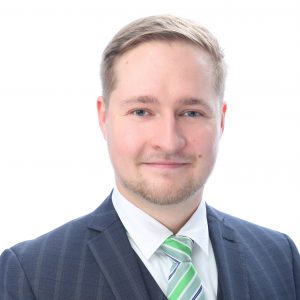 Benjamin Rabe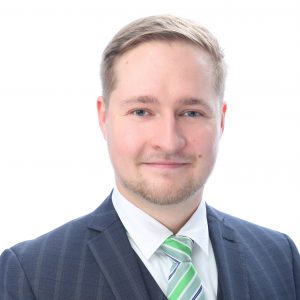 Social Science, East Asian Studies
(PhD Students, March 1, 2018 - July 31, 2018)
The Development of Regional Innovation Clusters in Japan's High-Tech Sector and the Effects of their Cooperation with German Industrial Clusters
Benjamin Rabe, M.A., is a PhD candidate of the German Research Foundation Research Training Group "Risk and East Asia" at the Institute for East Asian Studies of the University of Duisburg-Essen. He is joining the DIJ from March until the end of June 2018 for the completion of his fieldwork on Japanese regional innovation clusters and their cooperation with German counterparts.
The aim of his dissertation project is to elaborate the processes that lead to the formation of regional innovation clusters in Japan's high-tech sector. Moreover, the research tries to evaluate the emergence of these clusters in consideration of the ongoing discourse about institutional shifts in terms of power transfers from the national government level to prefectures and municipalities. The term "innovation cluster" stands for the cooperation of a variety of local actors (e.g. universities, firms, banks, local administration, etc.) targeting the creation of new technologies as a basis for stable employment in the region and the development of new business opportunities.
During conduction of the early stage of the research, I identified that a cooperation of such clusters with foreign partners is a decisive factor influencing their evolution. The case studies of this project (Yamagata (Yonezawa) Cluster for organic electronics, Hamamatsu Optonext Cluster for Photonics and Optics) and their respective cooperation with German counterparts where selected for funding by the German Federal Ministry of Education and Research's program for supporting the internationalization of German industrial clusters. Based on the similarity of the secure and long-term funding it becomes possible to compare the effects of international cooperation on Japanese clusters, even though they differ in terms of their technological foci, local infrastructures, and institutional circumstances.
The methodology of this research is, apart from a comparative case study approach, a review of the relevant policy programs focusing on the creation of innovation clusters and strengthening the cooperation between academia, industries and administrations and the conduction of expert interviews with actors involved in the organization of the cooperation. Examples for such actors are cluster managers, regional banks, universities, firms, prefectural and municipal administrations and the related national ministries.