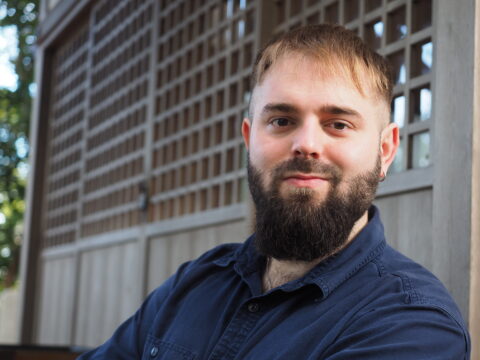 Josko Kozic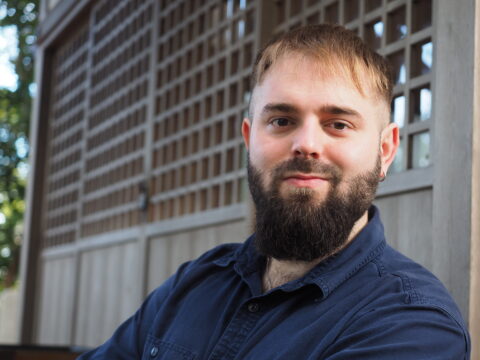 Josko Kozic moved to Japan several years ago and is currently affiliated with Heidelberg University's Institute for Religious Studies as a PhD student. Additionally, he is a research project fellow at the Nanzan Institute of Religion and Culture in Nagoya. Josko received a B.A. in the field of Southeast Asian Studies and M.A. in Japanese Studies at Goethe-University in Frankfurt.
His main research deals with the interconnectedness of religious practices, their socioeconomics as well as their politics in terms of cultural heritage endeavors (including UNESCO). His current focus lies on the globally emerging practice of Japanese mountain worship and ascetic traditions, often condensed under the name of Shugendō. Interestingly, various practicing groups across the country are expanding beyond their sanctuaries and gather in digital social networks, even creating new structures and collaborating with international groups practicing outside of Japan.
The scope of Shugendō's discourse and practice has expanded to a larger public, thereby attaching Shugendō to non-religious sectors such as politics, including debates on environment & sustainability, identity & nationality as well as to sectors in charge of cultural heritage and tourism. It is therefore worthwhile to observe how practitioners of this religious tradition and stakeholders from the outside come in contact with each other, be it either due to beneficial/profitable or disputative concerns and to ask to what extent religion can influence (or make) politics in a self-called secular state like Japan and vice versa.
In order to cultivate and maintain his interdisciplinary and transnational research attempts, Josko is active in international and Japanese research associations and groups. Having grown up trilingual (Croatian, Romani & German), he also became a polyglot of South-, Southeast and Central Asian languages. At the DIJ, he particularly aims to gain research results which could also be applied to other regions, where religion plays a role in the making of profit and cultural heritage, as well as in debates on identity and socioeconomic matters.
In addition to academic activities, Josko is active as a board member of the German East Asiatic Society Tokyo (OAG) and occasionally accompanies politicians visiting religious sites in Japan on behalf of the German Embassy in Tokyo, including recent visits by Federal President Frank Walter Steinmeier and members of the German parliament. In preparation for the 2025 World Exposition to be held in Osaka, Josko was recently selected by the committee of the "Japan Cultural Expo 2.0" (part of the bunka-chō, Japan's Agency for Cultural Affairs) as an international adviser for the Japan Equestrian Archery Association.