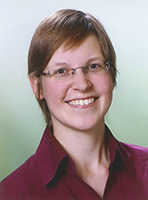 Verena Maser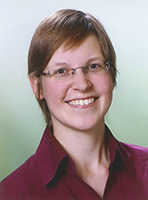 Japanese Studies/ Sociology
(PhD Students, May 1, 2011 - April 30, 2012)
Manga – Contents, publishers and fans in Japan, the USA and Germany
Treatment of the topos "love between girls"
PhD thesis:
Love between girls in manga. Yuri – Development of a genre (working title)
For more than 20 years, academic research on Japan has looked into the subject of manga (Japanese comics) as a mirror of Japan's contemporary society. My PhD thesis will especially focus on the hitherto almost unexplored yuri ("lily") genre which treats the topic "love between girls". Its popularity in Japan has risen sharply since the beginning of the 21st century and even in the USA and Germany, first translations have been published.
Genres can be understood as mediators between text, production and reception. Therefore, my thesis will consider all three of these fields. In the first part, literary theory will be used to analyze foci of the content of the yuri genre from the 1970s until today. The second, sociological part will focus on the assessment of the yuri genre by manga editors from Japan, the USA and Germany. Finally, fans of the yuri genre in these three countries will be surveyed, again with sociological methods. In particular, the respective reasons for their enthusiasm for this genre will be traced.