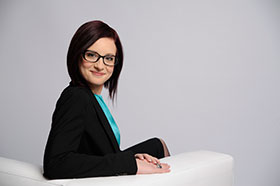 Vyara Radulova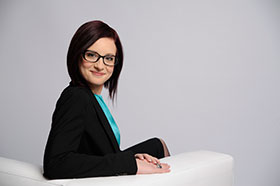 International Business
(PhD Students, June 1, 2015 - December 31, 2015)
Empirical Justice Research
Working title
Organizational Justice in Germany and Japan: An Empirical Study
PhD research
Over the last two decades, a considerable amount of literature has been published in the area of organizational justice. Most of these studies address the effects of employees' justice perceptions on organizational outcome variables such as job satisfaction and organizational commitment and thereby highlight the relevance of perceived justice in the workplace from a managerial point of view.
Within this area, two phenomena that pose significant challenges to managers seem to be understudied. First, in the light of the ongoing globalization and the rising diversification of the labor force, justice effects have to be investigated in consideration of a multi-cultural workforce. Different expectations and value systems are brought to the workplace by various cultures. This might lead to dissimilar beliefs and expectations about "fair" or "just" treatment in an organizational setting. Second, nowadays there are three generations co-existing in the workplace, each with distinct characteristics. This demographic diversity poses a challenge for employers, since each of these generations has unique traits and values, which in turn influence justice perceptions.
Following these considerations, the aim of this research project is to add to the knowledge base on organizational justice in both an intercultural and intergenerational aspect. More specifically, the following research questions are addressed:
How and to what extent do the cultural background and the characteristics of each generation (especially Generation Y) influence the individual justice perceptions in the workplace? Do different countries, more specifically Germany and Japan, move closer together in their justice perceptions from generation to generation?
How and to what extent does this individual organizational justice perception impact organizational outcome variables such as job satisfaction and organizational commitment? Do the effects differ across different countries and different generations?
By answering these questions this research project will contribute not only to the organizational behavior literature, but also to the empirical research on generational differences, which is still scarce.