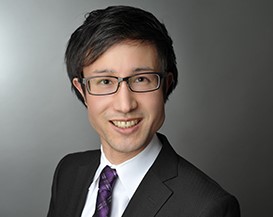 Yosuke Buchmeier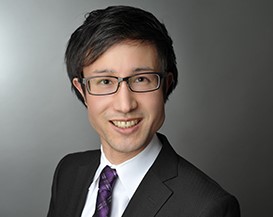 Japanese Studies, Communication Studies, Sociology
(PhD Students, March 1, 2020 - October 31, 2020)
After receiving his master degree (M.A., Magister Artium) from Munich University (LMU), Yosuke Buchmeier first completed an internship in sales channel strategy with the BMW Group in Munich. Next he started working in the consulting industry mainly focusing on projects related to organizational and competency development. For his current PhD project (Munich University/University of Tokyo; since 2018) he decided to return to his academic roots taking on a media analysis of NHK television news.
Apart from media and democracy, his research interests include economic discourses, fiscal policy, and demographic change. Yosuke is currently also a visiting researcher at the Interfaculty Initiative in Information Studies at the University of Tokyo.
Shaping Public Discourse in Japan – The Construction of Reality on NHK Television News
Public discourse and the media are essential for the sustainable development of society and democracy. They provide a forum where social, political and economic issues are debated and in doing so enable society to cope with the challenges of a rapidly changing environment. In this context, public service broadcasting plays a crucial role as its viewing fee-based operating model allows for political and economic independence – at least, in theory.
Following its British role model, the BBC, Japanese media behemoth NHK was reformed into a public broadcaster after World War II. Expectations towards NHK as a driver for Asia's first and young democracy were high. However, as it turned out, during post-war history NHK found itself in an ambivalent dichotomy between independence and political control. As Ellis Krauss put it, in its relationship to political power it was often ambiguous if NHK was the "watchdog" or rather the "watched dog".
Despite its outstanding significance in Japan's media landscape and politics, there has not been any major analysis of NHK news content since Krauss's extensive research in the 1980s and 1990s. Therefore this study aims at providing a contemporary update on the research of NHK television news in a media environment that has drastically changed from decades ago. Based on agenda-setting theory, this research project attempts to shed light on how Japan's public broadcaster portrays political and social reality and shapes the nation's public discourse and its issue agenda. Thereby the study deploys an integrative content analysis of NHK television news and explores the setting and framing of specific policy issues. Comprehending the agenda-setting on Japan's most influential media network is relevant for understanding the representation of politics, the formation of public discourse, and, as a consequence, the dynamics of media, politics and public opinion in Japan.