Consumption and economic sustainability after March 11
April 2012 - August 2014
The March 11 triple disaster has had vast consequences not only for the regional economy, but also on the attitudes toward business as well as actual economic behaviour in the country as a whole. This DIJ project analyses these consequences in three separate studies, with a focus on consumption behaviour.
Ethical consumption
The first study deals with the way consumers take into account environmental and social responsibility of products and their production in their purchasing decisions. The issue of ethical consumption has gained importance after the nuclear disaster, and based on the ongoing research (since 2009), this project looks at changes in attitudes as well as in actual purchasing behaviour.
Charitable donations and volunteering
The second study is based on a broad definition of consumption including donations and volunteering work as analyses why people donate time, money and labour, as well as the emotional consequences of doing so. Under normal circumstances, the dimension of charitable donations in Japan, as well as the hours spent volunteering, is relatively small in international comparison. With respect to the triple disaster, the project will analyse how attitudes toward charitable donations and volunteering have changed in the aftermath.
The project on donations is conducted in collaboration with Dr. Satoshi Akutsu (Hitotsubashi University) and Dr. Satoko Suzuki (Kyoto University) and supported by a 2-year research grant from the Yoshida Hideo Memorial Foundation.
Consumption-related coping with the disaster
The third study uses participant observation to investigate the consumption-related coping process and its relation with other coping mechanisms in relation to the disaster. A substantial number of studies on psychological coping with disasters and their consequences are available. However, consumption behaviour as an important coping mechanism has been widely neglected in the literature so far.
PLANETOPIA SPEZIAL: Japan heute - Ein Jahr nach Fukushima
Team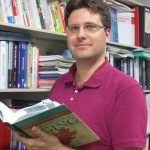 Florian Kohlbacher (until August 2014)


Business and Economics