Demographic Change and its Regional Implications for Municipalities in Rural and Urban Areas
June 2006 - March 2011
Japanese prefectures and municipalities are affected by demographic change in various ways. If the pertinent forecasts of Japanese bureaucrats are to be trusted, there will hardly be any region in Japan which will be able to escape the direct and indirect effects of population decrease and the modified age structure of the Japanese population. Whereas the municipalities in the rural periphery will have to tackle the problems of keeping up public infrastructure with fewer funds and managing the shrinking process of the local economy with appropriate means, the cities in the metropolitan areas will have to cope with the question of how one should react to an increasing demand for facilities for the elderly and how urban space can be redesigned to fit the needs of elderly people. With respect to these issues, it can be assumed that many conventional solutions will not be viable due to the unique historical situation. Instead, actors on different administrative scales have to look for new strategies in fields like regional policy, regional and local business promotion, housing policy, as well as urban and regional planning. The aims of these two projects are, first, to examine which problems exist at the regional and local level and, second, to assess policy options and strategies Japanese regional and local entities have at hand to manage the challenges of demographic change.
Volker Elis examines policy options Japanese regional and local entities in rural areas have available to manage the problems by focussing on the situation of towns in the rural periphery. Ralph Lützeler complementarily analyses political strategies chosen to deal with ageing and population shrinkage in residential neighbourhoods of the Tokyo Metropolitan Region.
Recent Publications
2011
Elis, Volker
Rural Depopulation and Economic Shrinkage in Japan: What Can Affected Municipalities Do About It?
In: Lützeler, Ralph : Imploding Populations in Japan and Germany Brill. pp. 443-460.
2011
Lützeler, Ralph
Left Behind in the Global City: Spaces and Places of Ageing and Shrinking in the Tokyo Metropolitan Area
In: Lützeler, Ralph : Imploding Populations in Japan and Germany Brill. pp. 473-491.
2008
Elis, Volker
The Impact of the Ageing Society on Regional Economies
In: Schad-Seifert, Annette : The Demographic Challenge: A Handbook about Japan Brill. pp. 861-877.
2008
Elis, Volker
Shōshi kōrei-ka ni yoru chihō chiiki no shukushō purosesu – Sono genjō to kadai no Nichidoku hikaku (Shrinking processes in non-metropolitan areas triggered by demographic change– A comparative study on the current situation and policy options in Japan and Germany)
In: Hasegawa, Toshihiko : Chōju kagaku no suishin ni kakawaru gurando dezain ni kansuru kenkyū (Research on comprehensive concepts to foster the gerontological sciences) Nippon Ika Daigaku. pp. 201–208.
2007
Lützeler, Ralph
Zum Zusammenhang von Bevölkerungsentwicklung und Industrialisierung am Beispiel Japan (1852–1920) (On the relationship between population change and industrialization: the Case of Japan, 1852–1920)
In: Legeland, Marie-Luise, Manthey; Barbara, Ölschleger, Hans Dieter, Distelrath, Günther : Von Bauern, Beamten und Banditen: Beiträge zur historischen Japanforschung (On peasants, bureaucrats and bandits. Contributions to historical research on Japan) Bier'sche Verlagsanstalt. pp. 123–142.
Events
Team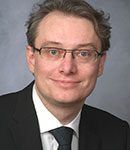 Volker Elis (until March 2011)


Business and Economics, Geography

Ralph Lützeler (until October 2019)


Geography, Population Studies