Political Participation and Happiness in Japan
January 2012 - October 2017
Political participation aims at influencing decision making in the political process and at controlling political elites. It can be understood as the participant's contribution to take an active part in improving society or the own life. Political participation could therefore contribute substantially to subjective feelings of well-being and happiness. The concept of procedural utility (Frey, Benz and Stutzer 2004) supports this idea by saying that not only the results of decision making processes, but also the way how these decisions are reached, matter for the well-being of the people concerned. This project aims to verify theories on the correlation of political participation and happiness in the case of Japan by an empirical approach. It will also question the role of the citizens and the legitimacy of current channels of participation: Do they (still) fit the needs of the people when it comes to take an active part in the political process? Several types of political participation as well as other independent variables – like for example gender, age and education – shall be taken into account, too.

Recent Publications
2014
Holdgrün, Phoebe Stella; Tiefenbach, Tim
Vertrauen als Grundlage für Partizipation? Genderdifferenzen in japanischen Nachbarschaftsorganisationen
In: Chiavacci, David; Wieczorek, Iris : Japan 2014 pp. 48–72.
Team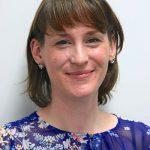 Phoebe Stella Holdgrün (until October 2017)


Deputy Director, Japanese Studies, Political Science