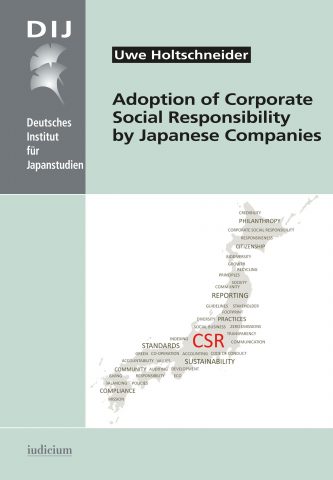 Download
Adoption of Corporate Social Resposibility by Japanese Companies
Details
2015, ISBN 978-3-86205-047-5, iudicium Verlag, München, 289 p.
[Order]
Authors
Holtschneider, Uwe
Adoption of Corporate Social Resposibility by Japanese Companies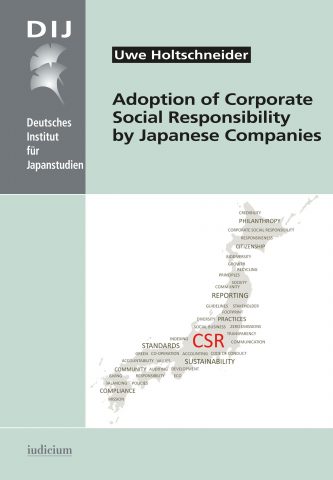 Corporate social responsibility (CSR) is a topical issue in many countries. What are the drivers for the global spread of explicit CSR- practices that are demonstrated to the outside- even in countries where companies had addressed CSR implicitly? What catalyzes organizations to adopt CSR and how does their adoption influence other companies' likelihood to adopt CSR? This book approaches the recent world-wide adoption of CSR practices as part of the global spread of management concepts. The trend to adopt CSR is examined among Japanese companies, because they have rapidly adopted CSR practices in the last two decades. Existing empirical research on CSR in Japan that has focused mainly on anecdotal evidence on a small number of outstanding companies is extended by employing both qualitative and quantitative empirical research methods. Analyzing drivers for the adoption of CSR practices, organizational characteristics of adopting companies, and how increasing adoption influences the likelihood to adopt provides insights into how Japanese institutions and stakeholders facilitated rapid CSR adoption and the process of CSR diffusion.
Table of Contents
Table of Contents

5

List of Figures

9

List of Tables

10

List of Acronyms

12

Note on Conventions

14
INTRODUCTION

15

Background

15

Research Objective and Research Question

16

Research Design

18

Basic Assumptions and Hypotheses

18

Limitations of the Study

19

Outline of Chapters

21

CORPORATE SOCIAL RESPONSIBILITY

22

The Foundations of Corporate Social Responsibility

22

Companies and Their Corporate Social Responsibility

25

Corporate Social Responsibility and Related Concepts

28

Corporate Social Responsibility Dimensions

32

Drivers for the Adoption of Corporate Social Responsibility

Corporate Social Responsibility Practices

54

Summary of Corporate Social Responsibility Perspectives

60

THEORETICAL FRAMEWORK

63

Institutions

63

Stakeholders

69

Diffusion

75

Propositions: Institutions, Stakeholders, and Diffusion of CSR

85

CORPORATE SOCIAL RESPONSIBILITY IN JAPAN

88

Traditional Business Responsibilities in Japan

88

Development of Explicit CSR in Japan

89

Drivers for CSR Adoption

95

Adoption of CSR Practices by Japanese Companies

107

Discussion

112

EMPIRICAL PART 1: QUALITATIVE ANALYSIS OF CSR ADOPTION BY JAPANESE COMPANIES

114

The Qualitative Research Method

114

Case Studies of CSR Adoption by Japanese Companies

122

Conclusions From the Case Studies

145

Hypothesis Development

147

EMPIRICAL PART II: QuANTITATIVE ANALYSIS OF CSR ADOPTION BY JAPANESE COMPANIES

154

Data and Operationalization

154

Descriptive Statistics

164

Multivariate Analysis

174

Discussion

184

Conclusions From the Quantitative Analysis

189

FINDINGS, CONCLUSIONS, AND IMPLICATIONS

191
APPENDICES

197

Appendix 1: List ofJapanese Terms

197

Appendix 2: Interview Guidelines

198

Appendix 3: Data on CSR Development in Japan

203

Appendix 4: Supplementary Statistics

206

REFERENCES

217

CONDUCTED INTERVIEWS

239

Footnotes

243