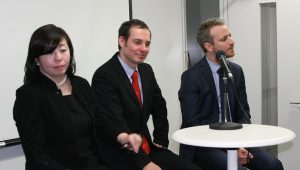 Download
Veranstaltungsort
Deutsches Institut für Japanstudien
Jochi Kioizaka Bldg. 2F
7-1 Kioicho
Chiyoda-ku, Tokyo 102-0094
Japan
---
Zugang
Anmeldung
Language: English and Japanese consecutive translation.
Entrance is free.
Please register at: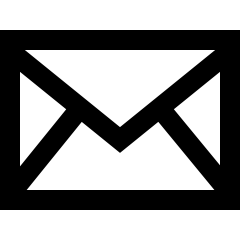 forum@dijtokyo.org.
Energiewende エネルギー転換 - The Future of Energy Transition in Germany and Japan
9. März 2017 / 18:30 - 20:30 Uhr
Dimitri Pescia, Agora Energiewende
Mika Ōbayashi, Renewable Energy Institute

Energy transition, or Energiewende in German, describes a set of policies and practices to phase out the use of fossil fuels and nuclear energy for electricity generation, heat and mobility and to rely more on renewable energy while improving energy efficiency. This joint event will offer a chance to discuss the potentials and challenges related to energy transition in Japan and Germany together with Dimitri Pescia of Agora Energiewende and Mika Ōbayashi of the Renewable Energy Institute (自然エネルギー財団). The two organizations have recently published the report "10 Q&A on the German Energiewende – A contribution to the Japanese energy debate" (『ドイツのエネルギー転換 10のQ&A-日本への教訓』).
Dimitri Pescia has been member of the European Energy Cooperation team at Agora Energiewende since December 2013. He previously worked for the French Department of Economic Affairs – international network of the Treasury – at the French Embassy in Berlin from 2008 to 2013, where he monitored and analyzed German energy, environment and raw material policies. He holds a Master of Science in Physics from the Swiss Federal Institute of Technology in Lausanne (EPFL) and an Imperial College London International Diploma.
Mika Ōbayashi is a founding member and Director at Renewable Energy Institute since August 2011. Before joining the Institute, Ohbayashi worked for International Renewable Energy Agency (IRENA) in Abu Dhabi as Policy and Project Regional Manager for Asia Oceania. She served as Deputy Director at the Institute for Sustainable Energy Policies for eight years since its establishment in 2000. She also worked for UKFCO at the British Embassy to Japan, as Advisor for Climate Change Projects and Policies before joining IRENA.
The talk by Dimitri Pescia focusing on the current status of energy transition in Germany will be followed by comments from Mika Ōbayashi introducing Japanese energy policy, before the floor will be opened to the audience for a Q&A session. It will be followed by a small reception.