Contemporary Japan
Call for Papers:
Einsendungen, welche uns bis zum
1. August 2019 erreichen
, kommen für eine
Veröffentlichung in CJ 32(2)
in Betracht. Anleitungen sowie weitere Details
finden Sie hier
.
Call for Papers:
- Special Issue -
"Changes and Continuities in Japan's Employment System and Human Resource Management"
Einsendungen, welche uns bis
31. Juli 2019
erreichen, werden berücksichtigt. Sie können
weitere Informationen hier herunterladen
.
Print ISSN 1869-2729 | Online ISSN 1869-2737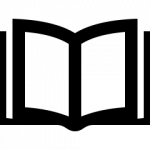 ↓ Zu den aktuellen Ausgaben
Contemporary Japan ist eine internationale, begutachtete Zeitschrift, die vom Deutschen Institut für Japanstudien (DIJ) herausgegeben wird. Sie erscheint zweimal jährlich bei Routledge (Taylor & Francis).
Das Journal versteht sich als interdisziplinäre Plattform für moderne Japanforschung, die unterschiedliche akademische Perspektiven auf das gegenwärtige Japan und seine historischen Wurzeln zusammen bringt. Contemporary Japan enthält wissenschaftlich fundierte, bis dato unveröffentlichte Beiträge in englischer Sprache, die in einem double-blind Verfahren von externen Experten begutachtet worden sind (Peer-Review). Artikel können auch auf Deutsch oder Japanisch eingereicht werden. Im Fall der positiven Begutachtung werden sie ins Englische übersetzt.
---
Editor-in-Chief
Franz Waldenberger
German Institute for Japanese Studies (DIJ)
Managing Editor
Isaac Gagne
Deutsches Institut für Japanstudien
Editorial Board
John Campbell
University of Michigan, Political Science emer
David Chiavacci
Zurich University, Asia-Orient-Institute
Harald Conrad
Heinrich-Heine-Universität Düsseldorf, Modern Japanese Studies
Florian Coulmas
University of Duisburg-Essen, INEAST
Harald Fuess
Heidelberg University, Karl Jaspers Centre
Sheldon Garon
Princeton University, Department of History
Hilaria Gössmann
Universität Trier, Fachbereich II – Japanologie
Nanette Gottlieb
University of Queensland, School of Language and Cultures
Patrick Heinrich
Universita Ca'Foscari Venezia, Studi sull'Asia e sull'Africa Mediterranea
Barbara G. Holthus
Universität Wien, Institut für Ostasienwissenschaften, Japanologie
Glenn Hook
The University of Sheffield, NIJS, School of East Asian Studies
Jun Imai
Sophia University, Faculty of Human Sciences
Kristina Iwata-Weickgenannt
Nagoya University, Graduate School of Letters
Axel Klein
University of Duisburg-Essen, INEAST
Rotem Kowner
University of Haifa, Asian Studies
Ilse Lenz
Ruhr Universität Bochum (RUB), Social Sciences, emer
Sébastian Lechevalier
L'ecole des Hautes Etudes en Sciences Sociales, Centre de Recherches sur le Japon
Wolfram Manzenreiter
Universität Wien, Institut für Ostasienwissenschaften, Japanologie
Tessa Morris-Suzuki
Australian National University, College of Asia and the Pacific
Hiroyuki Okamuro
Hitotsubashi University, Graduate School of Economics
Glenda Roberts
Waseda University, Graduate School of Asia-Pacific Studies
Frances McCall Rosenbluth
Yale University
Yoshimichi Sato
Tohoku University, Graduate School of Arts and Letters
Ulrike Schaede
University of California, San Diego
Sawako Shirahase
The University of Tokyo, Graduate School of Humanities and Sociology
Karen Shire
University of Duisburg-Essen, INEAST
Patricia G. Steinhoff
University of Hawaii at Manoa, Dept. of Sociology
Sven Steinmo
European University Institute, Political and Social Sciences
2018
2017
2016
2015
2014
2013
2012
2011
2010