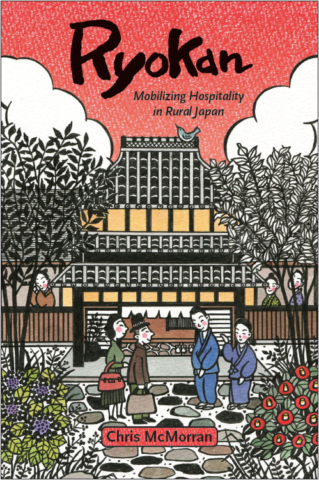 Download
Venue
Co-organizer

Co-organized with the Department of Japanese Studies, National University of Singapore
Registration Info
This is a past event. Registration no longer possible.
---
Please subscribe to our DIJ Newsletter to stay informed about our research activities, events, and publications:
Ryokan: Mobilizing Hospitality in Rural Japan
March 16, 2022
Chris McMorran, National University of Singapore
Download presentation slides (PDF) © Chris McMorran
What does it take to produce one of Japan's most relaxing spaces: the ryokan? In this talk, Chris McMorran shared the behind-the-scenes work required to keep a traditional Japanese inn running smoothly, from the daily tasks of cleaning, serving, and making guests feel at home, to the generational work of producing and training a suitable heir who can carry on the family business. 
The talk attracted 70 participants and was followed by a lively discussion on various aspects of gender relations in the ryokan, the "messiness" of finding the right heir/successor, impacts of the pandemic, and future perspectives. Chris' presentation was based on his forthcoming book Ryokan: Mobilizing Hospitality in Rural Japan (UH Press).
Chris McMorran is Associate Professor of Japanese Studies at the National University of Singapore. He is a cultural geographer of contemporary Japan who researches the geographies of home across scale, from the body to the nation. He also has published research on tourism, disasters, gendered labor, area studies, and field-based learning. He is co-editor of Teaching Japanese Popular Culture and co-producer of Home on the Dot, a podcast that explores home in Singapore through the lives of NUS students.