Fertility and Social Stratification
December 2007 - November 2013
This is a project led by Barbara Holthus and Axel Klein. Cooperating also on another project, which focuses more broadly on "Social Aspects of Low Fertility in Japan", the focus of this project, however, lies on a specific aspect of low fertility, namely how social inequalities influence low fertility. This project also adds a comparative angle, by comparing the situation in Japan with that in Germany.
Japan's and Germany's fertility rates are on equally low levels, which looks worrisome considering the continuing rise of life expectancy in both societies. The search for the causes of this development has resulted in a flood of studies and policy recommendations, which frequently point to the political and social conditions in Sweden and France as ideals to strive for. Better child care, improved work- and career opportunities for women, better work-life-balance, and an increase in financial resources for young families are often-heard suggestions to bribe more people in Germany and Japan to have children.
A perspective, however, which so far has been acknowledged comparatively little in regard to Japan's low fertility is that fertility issues are impacted by the phenomenon of growing social inequalities. While the problem of social stratification/ inequalities in Germany has been debated for several years within the sciences, politics and the public, a similar broad debate has only in recent years developed in Japan. The phenomenon of social stratification, termed kakusa in Japanese, was first and foremost seen in an economic context and as a threat to the imagined all-encompassing middle-class society of Japan. Over time, also in Japan, the awareness of growing inequalities in income, employment, and work and career opportunities grew, as poverty increased and social mobility became more and more reduced to a downward trend. In due course, the kakusa-discourse encompassed other areas as well, so that today regional, urban/ rural differences, inequalities based on gender, increasing educational differences, and differences in norms and values, in consumer behavior as well as ethnicity became incorporated in the field of kakusa-discourse.
For part of the project, Barbara Holthus and Axel Klein are organizing an international conference, to be held in Tokyo on November 6-7, 2008. The conference will bring together an international array of scholars from different disciplines (political science, sociology, demography, economics, anthropology, etc) on the German and Japanese case.
The final project goal is to edit a book, bringing together the most current research on low fertility and social stratification in Germany and Japan.
Events
Team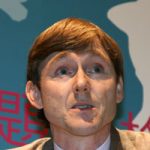 Axel Klein (until November 2015)


Japanese Studies, Political Science