Happiness in Japan before and after 3/11: An economic approach
April 2012 - December 1969
Even after one year the costs of the 3/11 catastrophe are hard to quantify and to some extent uncertain. Pretty certain, however, is that the economic damage caused by the crisis and its aftermath will be of an unprecedented scale. Apart from the monetary costs, the questions arises how the crises has affected the personal well-being of the people. Since "happiness" and "life satisfaction" are increasingly considered as import policy goals, the Japanese government started in the fiscal year 2009 to focus on personal happiness and its determinants in one of its nationwide surveys.
Within the DIJ research project "Happiness Economics before and after 3/11" Tim Tiefenbach and Florian Kohlbacher are analyzing how the happiness of the Japanese people has been affected after 3/11. By conducting a statistical analysis they show in which areas of Japan the effects on life satisfaction are predominant, how those effects relate to other factors like, for example, unemployment and nuclear fallout etc. and in how far the catastrophe has influenced the behavior and attitudes of the Japanese, especially volunteering activities and donating behavior.
Recent Publications
2015
Tiefenbach, Tim; Kohlbacher, Florian
Disasters, donations, and tax law changes: Disentangling effects on subjective well-being by exploiting a natural experiment
In: Journal of Economic Psychology S. 94-112.
2015
Tiefenbach, Tim; Goebel, J.; Krekel, C.; Ziebarth, N. R.
How Natural Disasters Can Affect Environmental Concerns, Risk Aversion, and Even Politics: Evidence from Fukushima and Three European Countries
In: Journal of Population Economics pp. 1137-1180.
Team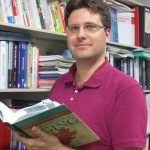 Florian Kohlbacher (until August 2014)


Business and Economics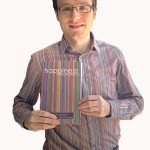 Tim Tiefenbach (until December 2016)


Economics and Ethics