Wandel der Entlohnungspraktiken japanischer Großunternehmen bei alternden Belegschaftsstrukturen
March 2006 - March 2007
Die Entlohnungssysteme vieler japanischer Großunternehmen waren bislang durch eine starke Senioritätsorientierung gekennzeichnet. Im Laufe der 1990er Jahre sind diese Systeme jedoch zunehmend in die Kritik geraten, weil sie bei alternden Belegschaften zu einem Lohnkostenautomatismus führen. Zahlreiche Unternehmen haben daraufhin stärker leistungsbezogene Entlohnungsstrukturen implementiert oder erwägen derzeit eine solche Umstrukturierung. Im Rahmen dieses Forschungsprojektes wird analysiert, wie sich die Entlohnungspraktiken vor diesem Hintergrund verändert haben und wie dieser Wandel erklärt werden kann. Dabei werden insbesondere Komplementaritäten mit anderen typischen Unternehmenspraktiken (z. B. Onthe-Job-Training, betriebliche Altersgrenzen), die Bedeutung der arbeits- und sozialrechtlichen Rahmenbedingungen sowie die Rolle der Tarifpartner untersucht.
Recent Publications
2006
Conrad, Harald; Heindorf, Viktoria
Recent changes in compensation practices of large Japanese companies: wages, bonuses and corporate pensions
In: Lunsing, Wim; Matanle, Peter : Perspectives on Work, Employment, and Society in Contemporary Japan Palgrave Macmillan. 79-97 pp..
Team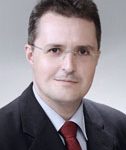 Harald Conrad (until June 2018)


Economics/ Social Science: Social Policy