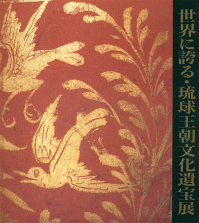 Details
1992, 2500円(絶版), Deutsches Institut für Japanstudien, Tokyo, 199 p.
Ryūkyūan Art Treasures from European and American Collections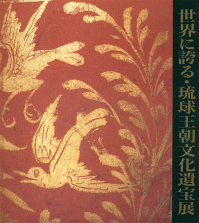 On occasion of the 20th anniversary of Okinawa's reversion to Japan, the German Institute for Japanese Studies (DIJ) has brought together landmarks of Ryūkyūan art and culture from European and American Collections. The institute aimed to illuminate the long history of cultural and political contacts between European countries and the kingdom of Ryūkyū, as well as the rich treasures of this culture found especially in European collections. The catalogue has 169 entries in the following fields: history of international contact, lacquer, weaving and dyeing, and ceramics. Studies (in Japanese with summaries in English) by European and Japanese scholars provide an introduction to these themes and to the
Ryūkyūan tradition of art.
Content
宮城篤正
沖縄の陶器
p.163-167

出品解説
p.168-191

主要借用館概要、年表
p.192-197
Kreiner, Josef
ヨーロッパの琉球観-忘れられた交流の歴史
p.16-26
パトリック・ベルベール
18、19世紀のフランスにおける琉球観
p.27-31
Adami, Norbert R.
ロシアと琉球-出会いと記録
p.32-34
Ölschleger, Hans Dieter
ヨーロッパにおける沖縄関係コレクションの歴史と現状
p.35-44
外間守善
琉球王朝文化の複合的特性
p.143-147
荒川浩和
琉球漆工藝 技法の傳播交流
p.148-155
祝嶺恭子
琉球の染織
p.156-162
高良倉吉
琉球王国の歴史
p.10-15