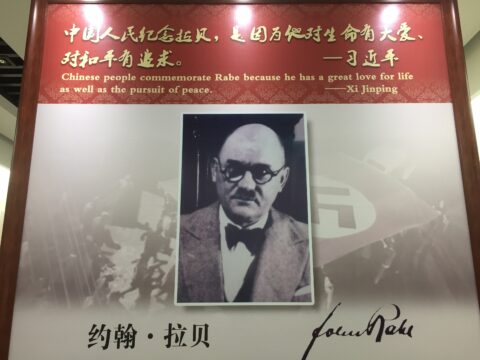 John Rabe's Nanjing Diaries - Testifying and Contesting War Experiences in China and Japan
seit Januar 2019
Studying the perspective of the German businessman John Rabe (1882-1950), this project focuses on the events of winter 1937/38 in the Chinese capital city of Nanjing (Nanking) which led to its fall and occupation by the Japanese military. Originally from Hamburg, John Rabe had moved to China in 1908 and spent most of the following decades there as a representative of the Siemens company. When the Japanese military began its attacks on the city, Rabe decided to remain in Nanjing. Together with other foreigners, he formed the International Safety Zone and served as its chairman. In this position as 'de facto mayor' of Nanjing, he helped save thousands of Chinese from death of starvation, cold, or atrocities committed by the Japanese military ('Nanjing Massacre').
During the critical period from September 1937 to February 1938, Rabe wrote a detailed diary comprising more than 1800 pages. The diary also includes related materials such as letters, photographs, and newspaper clippings. Its discovery in 1996 caused an international sensation and Rabe was subsequently called the 'Oskar Schindler of China' in acknowledgement of his humanitarian deeds. A small selection of this source was published in 1997 in German as well as in English, Japanese, and Chinese translations. For the first time, this project examines the two unabridged versions of John Rabe's Nanjing Diaries (originally written in Nanjing in 1937/38, re-written in Berlin in 1942) and places them into the context of related sources, including other war diaries, memoirs, news reports, and diplomatic documents.
This research project seeks to contribute to the scholarly debate about war diaries as historical sources, problems of witnessing, and contested war memory. It will also contribute to research on global aspects of the Second World War, Japanese-Chinese, Japanese-German, and Chinese-German relations during the first half of the 20th century.
For more information on this project, including latest research activities, historical sources, and biographical data please visit the Rabe diaries research blog: https://rabediaries.hypotheses.org/