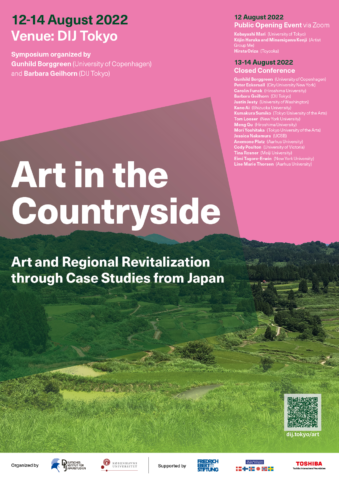 Download
Co-organizer
This is a cooperation project between the DIJ and the Department of Arts and Cultural Studies at the University of Copenhagen
Supported by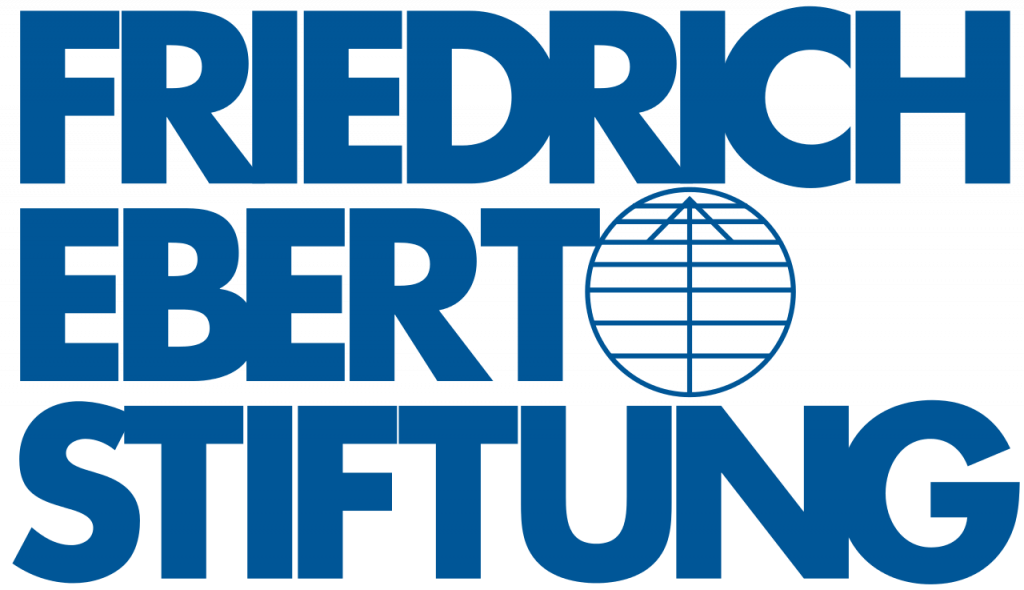 Registration Info
This is a past event. Registration is no longer possible.
---
Please subscribe below to stay informed about our research activities, events, and publications:
Art in the Countryside
Symposium on Art and Regional Revitalization through Case Studies from Japan
August 12 - August 14, 2022
Organisers: Barbara Geilhorn (DIJ) and Gunhild Borggreen (University of Copenhagen)
Photos © DIJ / Barbara Geilhorn / Gunhild Borggreen
Since the beginning of the new millennium, regional arts projects and festivals have sprung up in many places in rural Japan, including the Triennial in Echigo-Tsumari and the Toyooka theatre festival. Many regions anticipate a cultural boost in the form of such events to create new types of social, cultural, and economic capital in the area. Some rural communities also engage with art projects to promote countryside lifestyles and environmental awareness.
The symposium investigated the potential of the arts to develop creative responses to the multiple challenges and opportunities of the Japanese regions in an interdisciplinary environment, including scholars of Visual and Performing Arts, Cultural Policy, Japanese Studies, Tourism Studies, and Social Anthropology, as well as artists and practitioners. We follow Michael Woods' concept of a "global countryside" as "a hypothetical space, corresponding to a condition of the global interconnectivity and interdependency of rural localities" [Woods, M. 2007. "Engaging the global countryside: globalization, hybridity and the reconstitution of rural place." Progress in Human Geography 31(4): 492] to scrutinize the interrelatedness of local, national and global flows as represented by recent developments in visual and performing arts. This is a suitable approach, since both forms of arts are increasingly merging into each other. The symposium looked into socio-cultural discourse and innovation triggered by the arts in the Japanese regions, thereby addressing issues that are relevant for Japanese society as a whole and well beyond.
The event is situated in the context of the organisers' recent projects. While the research network Collaboration and Community Building in Contemporary Art, led by Associate Professor Gunhild Borggreen at the Department of Arts and Cultural Studies at University of Copenhagen focuses on socially engaged art in rural communities in Japan and Denmark, Barbara Geilhorn's project Local Issues Take Stage – Culture and Community Revitalization analyses representative productions and performance texts in their social contexts and looks into the the interactions between theatre makers and various local communities.
The symposium was very well attended including both on-site and online audiences. 17 academic presentations and two artists talks offered a broad variety of perspectives on Art in the Countryside. They ranged from issues of cultural policy and the merging link between culture and tourism in Japan's national and regional policy-making to various challenges faced by the cultural industry and rural communities due to COVID-19 restrictions. Presentations included art projects and artworks within broader theoretical frameworks as well as academic papers on case studies and empirical fieldwork related to visual and performing artists working within local communities. The artist-group Me and theatre director Hirata Oriza elaborated on their practical and conceptual collaborations with rural communities in their art practise. In this way, the symposium provided both an overview of the field and specific concepts.
Participants were delighted to finally be able to meet, exchange their views, and network in person. For many this was the first in-person event since the beginning of the COVID-19 pandemic. The organisers received positive feedback regarding the broad range of disciplines and topics covered that complemented each other well. The symposium provided important opportunities to further develop research projects related to art and regional revitalisation.
Related Research Projects