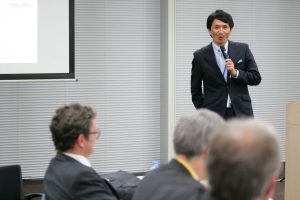 Download
Reports
Venue
Mitsubishi Research Institute, Inc
2-10-3, Nagatacho
Chiyoda-ku, Tokyo 100-8141
Access
Demographischer Wandel als kommunalpolitische Herausforderung – Lösungsstrategien japanischer und deutscher Gemeinden
May 12, 2017

Bundesministerium für Familie, Senioren, Frauen und Jugend
Forschungsgesellschaft für Gerontologie
Japanisch-Deutsches Zentrum Berlin
Mitsubishi Research Institute
Deutsches Institut für Japanstudien
Mit freundlicher Unterstützung der Deutschen Botschaft Tokyo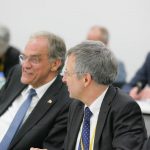 Der durch niedrige Geburtenraten, einen steigenden Anteil älterer, vor allem auch pflegebedürftiger Personen und einen Rückgang der Bevölkerung gekennzeichnete demographische Wandel trifft die Gemeinden in besonderem Maße.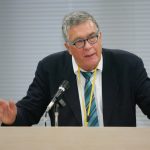 Hier wird auch die Komplexität der Herausforderung deutlich. Demographische Entwicklungen sind in wirtschaftliche und gesellschaftliche Veränderungsprozesse eingebettet, die lokal sehr unterschiedlich verlaufen können.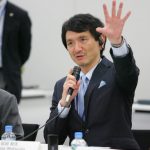 Nur holistische und auf die örtlichen Ausgangsbedingungen abgestimmte Lösungsansätze können den vielschichtigen und unterschiedlichen Problemlagen gerecht werden.
Unsere Konferenz wird die demographische Herausforderung am Beispiel japanischer und deutscher Gemeinden erörtern sowie konkrete Lösungsstrategien auf nationaler wie auf lokaler Ebene vorstellen und diskutieren.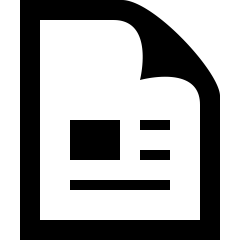 Tagungsbericht (jdzb.de)
Pictures: Mitsubishi Research Institute (MRI)
Presentations
1 P.M.
Begrüßung
German Institute for Japanese Studies
Kyota Omori
Chairman of the Board, Mitsubishi Research Institute
1:10 P.M.
Einführung
Elke Ferner
Parlamentarische Staatssekretärin, BMFSFJ
1:30 P.M. - 2:30 P.M.
Teil 1: Wie kann nationale Politik Kommunen bei der Suche nach eigenen Lösungen unterstützen?
1:30 P.M.
Vortrag 1: Deutschland: Das Projekt "Demografiewerkstatt Kommunen"
Matthias v. Schwanenflügel
Leiter der Abteilung "Demografischer Wandel, Ältere Menschen, Wohlfahrtspflege", BMFSFJ
2 P.M.
Vortrag 2: Japans regionalpolitische Revitalisierungsstrategien
Ayumi Rai
Cabinet Secretariat Deputy Director-General, The Cabinet Secretariat Headquarter for Overcoming Population Decline and Vitalizing Local Economy
2:30 P.M.
Fragen & Antworten
2:45 P.M.
Kaffeepause
3 P.M. - 6 P.M.
Teil 2: Lösungsansätze deutscher und japanischer Gemeinden
3 P.M.
Panel der deutschen Gemeinden
Heribert Kleene
Bürgermeister Vrees
Birgit Zoerner
Sozialdezernentin Dortmund
Stefan Sternberg
Bürgermeister Grabow
Markus Mempel
Referent, Deutscher Landkreistag
Moderation:
Tomoo Matsuda
Research Director, MRI
4:30 P.M.
Panel der japanischen Gemeinden
Mitsuro Makino
Bürgermeister Iida
Akira Okubo
Bürgermeister Isen
Seiichiro Teratani
Bürgermeister Chizu
Moderation:
Franz Waldenberger
Direktor, DIJ
5:30 P.M.
Zusammenfassende Würdigung und Ausblick
Gerd Naegele
Direktor a.D. und wissenschaftlicher Berater, Forschungsgesellschaft für Gerontologie
5:50 P.M.
Schlusswort
Tomoo Matsuda
Research Director, MRI
6 P.M.
Buffet
8 P.M.
Schluß