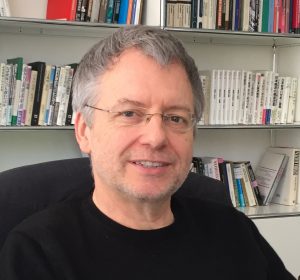 Franz Waldenberger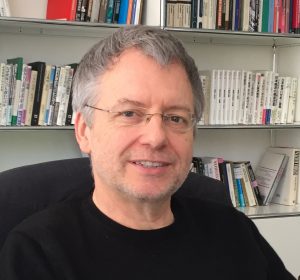 Director
Economics and Business
My research on the Japanese economy began 1992, when I joined the DIJ as a senior research fellow. During my five years with the institute, I worked on Japanese industrial organisation, the employment system and the financial system. During that time I also completed my habilitation thesis – a prerequisite for becoming a German professor – on "The organisation and evolution of division of labour – insights from Japanese economic development" (in German). In 1997, I left the DIJ to take over a professorship for Japanese economy at Munich University. Since then I have extended my area of research on the Japanese economy to include corporate governance, Japan's international economic relations and, most recently, fiscal and monetary policy. I am very happy to return to my former place of work for a five-year term. I am thankful to Munich University for generously granting me leave.
Selected publications
(The selection of publications provides an overview of the main areas of my research. A complete list of publications can be found here.)
DIJ Projects
The Future of Local Communities in Japan - Risks and Opportunities in the Face of Multiple Challenges
Effective Multinational Teamwork in the Japanese Context (EMTJ Study)
Start-ups in Asia – the role of agglomerations and international linkages
Selected Publications
A complete list of publications can be found here.
Articles
2016
Keiretsu
In: Haghirian, Parissa (Ed.) Routledge Handbook of Japanese Business and Management. London and New York: Routledge. pp. 35-47.
2016
Corporate governance
In: Haghirian, Parissa (Ed.) Routledge Handbook of Japanese Business and Management. London and New York: Routledge. pp. 59-74.
2014
Japan's new monetary policy
In: Rövekamp, F.; Hilpert, H. G. (Ed.) Currency Cooperation in East Asia. Berlin: Springer Verlag. pp. 43-55.
2013
Confronting earthquake risk in Japan – Are private households underinsured?
In: Europe Asia Journal. Vol.11/1, (2013). pp. 78-91.
2013
[With: Cheng, Ying] Does training affect individuals' turnover intention? Evidence from China
In: Journal of Chinese Human Resource Management. Vol.4/1 (April 2013). pp. 16-38.
2013
"Company heroes" versus "superstars": executive pay in Japan in comparative perspective
In: Klein, Axel (Ed.)
Contemporary Japan 25, No. 2.
Contemporary Japan 27.00. Berlin and New York: de Gruyter. pp. 189–213.
2008
Has the Japanese Economy become More Open?
In: Japan aktuell. 2/2008. pp. 3-21.
2007
Growth and Structural Change in the Japanese Economy 1985 – 2000: An Input-Output Analysis
In: Asian Business and Management. 6, 2007. pp. 15-33.
2006
The Evolution of the Japanese Employment System in Comparative Perspective
In: Matanle, Peter; Lunsing, Wim (Ed.) Perspectives on Work, Employment and Society in Japan. Basingstoke: Palgrave. pp. 8-30.
2004
Japanese and German Corporate Governance in Transition: Forces of Change and Persistence
In: Pascha, Werner (Ed.) Systemic Change in the Japanese and German Economies. Convergence and differentiation as a dual challenge. London: RoutledgeCurzon. pp. 161-174.
2003
The Link between employment and finance
In: Nutzinger, Hans G. (Ed.) Regulation, Competition and the Market Economy. Festschrift für Carl Christian von Weizsäcker zum 65. Geburtstag. Göttingen: Vandenhoeck & Ruprecht. pp. 61-75.
2000
From Corporatist to Market Capitalism? Japanese and German Systems of Corporate Governance Facing a Changing Environment
In: Internationale Politik und Gesellschaft (International Politics and Society). Heft 3, 2000. pp. 292-298.
2000
Institutional change - lessons from the Japanese banking crisis
In: Riekeberg, Marcus; Stenke, Karin (Ed.) Banking 2000. Perspektiven und Projekte. Wiesbaden: Gabler Verlag. pp. 79-95.
2000
[With: Hemmert, Martin; Dirks, Daniel; Meyer-Ohle, Hendrik; Legewie, Jochen] The Japanese Employment System in Transition
In: International Business Review 9, 5.
Presentations
November 26, 2016
December 2, 2014
Risk and Oportunity – Japan Confronting Uncertain Futures. Risk and Opportunity – Japan Confronting Uncertain Futures.
May 28, 2014
The Japanese economy under Abenomics. Risk and opportunities. Universität Duisburg-Essen, DFG Research Training Group "Risk and East Asia", Duisburg.
May 23, 2014
Central bank independence in times of high fiscal risk. Conference on Central Banks, Financial Stability and Legal Issues in East Asia, Ostasieninstitut, Ludwigshafen.
March 7, 2014
日本企業のグローバル化はなぜ遅れているか? (Why are Japanese companies lacking behind in globalization?). Keidanren Seminar, Tokyo.
November 1, 2013
How to exploit the strategic potential of CSR?. International Association for Strategic Management, Chuo University, Tokyo.
October 3, 2013
Why is entrepreneurial activity so low in Japan? A macro perspective. Akamon Entrepreneurship Club, Tokyo University, Tokyo.
May 24, 2013
Japan's new monetary policy. Some critical questions. Conference on Currency Cooperation in East Asia.
March 1, 2013
Industry-Academia-Government Collaboration in Germany. Japan Society of Automotive Engineers (JSAE) Committee Meeting, Tokyo.