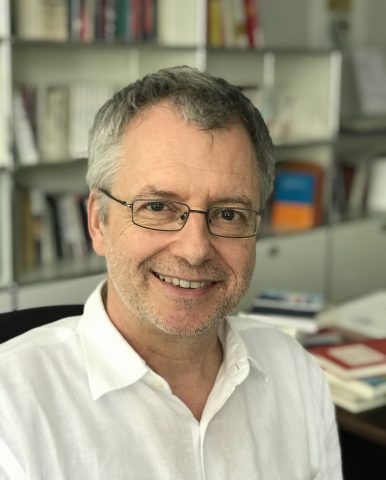 Franz Waldenberger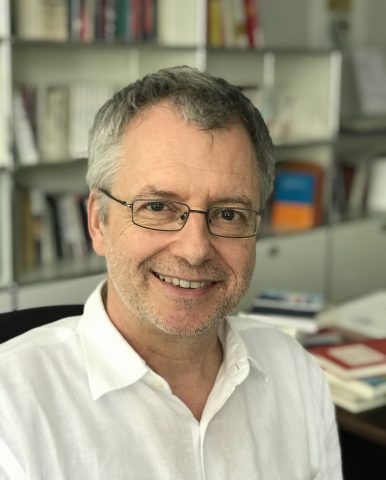 Director
Economics and Business
Since October 2014
My research on the Japanese economy began 1992, when I joined the DIJ as a senior research fellow. During my five years with the institute, I worked on Japanese industrial organisation, the employment system and the financial system. During that time I also completed my habilitation thesis – a prerequisite for becoming a German professor – on "The organisation and evolution of division of labour – insights from Japanese economic development" (in German). In 1997, I left the DIJ to take over a professorship for Japanese economy at Munich University. Since then I have extended my area of research on the Japanese economy to include corporate governance, Japan's international economic relations and, most recently, fiscal and monetary policy. I am very happy to return to my former place of work for a five-year term. I am thankful to Munich University for generously granting me leave.
DIJ Projects
Work-related Diversity in Japan: New Risks and Opportunities for Whom?
Japan's economic challenges ahead - Abenomics and beyond
Integrating a global workforce - Japanese approaches to global HR
Mapping Local Climate Action (LCA) / Kartierung des lokalen Klimaschutzes in Japan
The Future of Local Communities in Japan - Risks and Opportunities in the Face of Multiple Challenges
Effective Multinational Teamwork in the Japanese Context (EMTJ Study)
Completed DIJ Projects
Start-ups in Asia – the role of agglomerations and international linkages
Selected Publications
A complete list of publications can be found here.
2018
Unternehmensgebundene Managementkarrieren - Fluch und Segen für Japans Corporate Governance
In:
Japan Markt Nr. 3/2018.
pp. 36-38.
2017
'Growth oriented' corporate governance reform – can it solve Japan's performance puzzle?
In: Japan Forum, 29 (3). pp. 354 - 374.
2016
In-House Careers: A Core Institution of the Japanese Firm in Need of Reform
In: Journal of Strategic Management Studies, 8 (1) . pp. 23 - 32.
2016
Global Human Resource Management: The Challenge for Japanese Multinational Firms
In: Journal of Management Philosophy, 13 (2). pp. 74 - 82.
2016
Keiretsu
In: Haghirian, Parissa (Ed.) Routledge Handbook of Japanese Business and Management. London and New York: Routledge. pp. 35-47.
2016
Corporate governance
In: Haghirian, Parissa (Ed.) Routledge Handbook of Japanese Business and Management. London and New York: Routledge. pp. 59-74.
2015
Central Bank Independence in Times of High Fiscal Risk: The Case of Japan
In: Rövekamp, F.; Bälz, M; Hilpert, H. G. (Ed.) Central Banking and Financial Stability in East Asia. Springer Verlag. pp. 87 - 100.
2014
Japan's new monetary policy
In: Rövekamp, F.; Hilpert, H. G. (Ed.) Currency Cooperation in East Asia. Berlin: Springer Verlag. pp. 43-55.
2013
Confronting earthquake risk in Japan – Are private households underinsured?
In: Europe Asia Journal. Vol.11/1, (2013). pp. 78-91.
2013
[With: Cheng, Ying] Does training affect individuals' turnover intention? Evidence from China
In: Journal of Chinese Human Resource Management. Vol.4/1 (April 2013). pp. 16-38.
2013
"Company heroes" versus "Superstars" – Executive pay in Japan in comparative perspective
In: Klein, Axel (Ed.)
Contemporary Japan 25, No. 2.
Contemporary Japan. Berlin and New York: de Gruyter. pp. 189–213.
Presentations
June 9, 2017
Fully Reserved Backed Money – A Solution to Japan's Fiscal and Monetary-Challenges. EJARN (European Japan Advanced Research Network) Conference 2017, Goethe Universität, Frankfurt.
May 16, 2017
Labour productivity and managerial careers in Japan – A German perspective. ICS Lecture, Hitotsubashi University, Tokyo.
March 27, 2017
Why is Japan's labour productivity so low?. DJW Japan Seminar, Uchisaiwaicho, Tokyo.
November 26, 2016
August 30, 2016
Japans Corporate Governance Reforms. First Annual Meeting des Japan Economy Network, Japanisch Deutsches Zentrum, Berlin.
May 13, 2016
Reserve backed deposit money – a way to consolidate government debt?. Conference "Cash in East Asia", Ostasieninstitut, Ludwigshafen.
May 6, 2016
Abenomics 2.0 – Revitalisierung der Regionen als Wachstumsstrategie. Keynote, Jahrestagung des Verbands der Deutsch-Japanischen Gesellschaften, Trier.
January 14, 2016
Demografischer Wandel auf kommunaler Ebene. Conference "Strategien zur Bewältigung des demografischen Wandels in Deutschland und Japan", Japanisch Deutsches Zentrum, Berlin.
November 20, 2015
Renewable Energy Communities. The Case of Japan. VSJF Tagung Energy in Modern Japan. Past, Present, Future, Universität Leipzig.
November 4, 2015
Japan's Performance Paradox. Invited lecture: Programme Introduction to Japanese Studies, Keio University, Shonan Fujisawa Campus .
September 12, 2015
Growth Oriented Corporate Governance Reform – Can it Improve Strategic Leadership at Japanese Corporations?. Keynote, 8th Annual Meeting of the International Association for Strategic Management, Tamagawa University, Machida.
July 31, 2015
Corporate Governance – Change and Continuity Over the Last 20 Years. Japan Conference on Financial Institutions for Innovation and Development, Ritsumeikan University, Osaka.