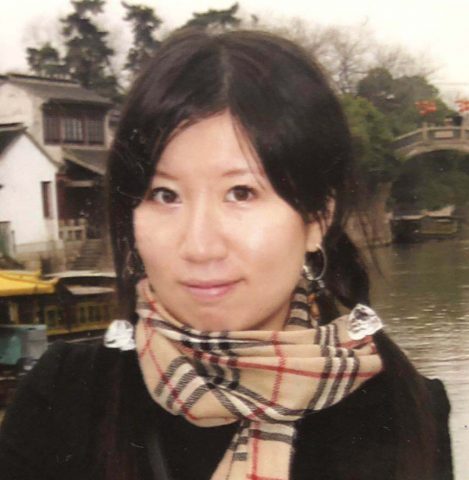 Yufei Zhou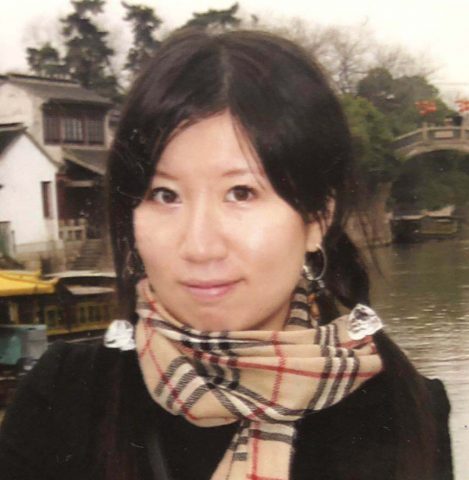 History of East Asian Social Sciences
Since April 2019
Yufei Zhou has received her doctorate from Osaka University after studying Modern German Literature and European Art History in Beijing and Augsburg. In her dissertation research she puts the Marxist discourse over the Asiatic Societies in a transnational context and explores the personal and intellectual interconnectedness of leftwing intellectuals in East Asia to the contemporary European social movements and social thoughts. Under research program "Streams of Knowledge: Processes of Entanglement and Disentanglement in the Pacific Area" carried out cooperatively by MWS institutes, she is currently working on the research project "The Conceptualization of 'Capitalism' in Late Nineteenth- and Early Twentieth- Century East Asia".
Main research interests include the history of social sciences in modern East Asia, conceptual history (Begriffsgeschichte), global intellectual history.
Memberships
Selected Publications
Articles
2017
Karl August Wittfogel's Proletarian Drama in Japan
In: 年報人間科学 [Annals of Human Sciences], no. 38. pp. 1-16.
2016
卡尔·奥古斯特·魏特夫的早期思想与东洋社会论的形成 [The Early Thoughts of Karl August Wittfogel – A Historical Survey]
In: 中国社会历史评论 [Chinese Social History Review], vol. 17. pp. 237-250.
2016
戦前・戦中期日本のアジア社会論における〈アジア的なもの〉―概念の形成と意味の変遷 [The Genealogy of the "Asiatic Society": The Emergence and Transformation of a Concept in Prewar and Wartime Japan]
In: 日本思想史学 [Journal of Japanese Intellectual History], no. 48. pp. 173-190.
2016
「東洋的社会論」から「東亜協同体論」へ―戦時期日本におけるK. A. ウィットフォーゲル思想の受容と変容を論じる [From "Theories on Oriental Society" to "The Greater East Asian Co-prosperity Sphere": The Transformation of K. A. Wittfogel's Theories in Wartime Japan]
In: 比較文化研究 [Journal for Comparative Cultural Studies], no. 120. pp. 1-12.
2015
战时期平野义太郎的中国研究 [Hirano Yoshitarō's China Study in Wartime Japan]
In: Li Zhuo (Ed.) 南开日本研究 [Nankai Japanese Studies], 2015 issue. pp. 218-230.
2015
China in the Mirror of German Sinology: Karl August Wittfogel and Wirtschaft und Gesellschaft Chinas in Japan
In: 比較文化研究 [Journal for Comparative Cultural Studies], no. 107. pp. 285-296.
Reviews
2017
"Von Revolution zu Befreiung: Studentenbewegung, Antiimperialismus und Terrorismus in Japan (1968-1975)". By Till Knaudt. Frankfurt a. M.: Campus Verlag, 2016
In: Global Japanese Studies, vol. 1. pp. 49-55.
2015
小野清美 [Ono Kiyomi]. アウトバーンとナチズム:景観エコロジーの誕生 [Autobahn and Nazism: The Emergence of Landscape Ecology].ミネルヴァ書房、2013年
In: 年報人間科学[Annals of Human Sciences], vol. 36. pp. 191-195.
2014
石井知章 [Ishii Tomoaki]. 中国革命論のパラダイム転換——K. A. ウィットフォーゲルの「アジア的復古」をめぐり [The Paradigmatic Turn in Discourse on the Chinese Revolution in the Light of Wittfogel's Concept of "Asiatic Restoration"]. 社会評論社、2012年
In: 年報人間科学 [Annals of Human Sciences], vol. 35. pp. 173-176.
Presentations
March 9, 2019
日本における史的唯物論の成立とドイツ歴史学派 [The German Historical School and the Early Reception of Historical Materialism in Japan – with a Focus on the Influences of Werner Sombart]. 国際シンポジウム「桑田熊蔵とその同時代人:社会思想・社会問題・社会政策(1890-1930)」、大阪大学.
December 22, 2018
ワイマール期プロレタリア演劇の日本受容: ウィットフォーゲル作品を中心に [The Reception of Weimar Germany's Proletarian Theater in Japan – focusing on Wittfogel's Works]. マルクス生誕200周年記念国際シンポジウム、法政大学.
November 10, 2018
马克思主义史学与昭和前期日本的亚洲认识:以'Asiatic'一词的流行与语义变迁为中心[The Marxist Historiography and Japan's Perception of Asia: The Semantic Change of the Concept 'Asiatic']. 第一届日本研究青年学者论坛,中国社会科学院日本研究所.
October 14, 2018
「東洋的専制主義」概念の形成史:昭和前期の議論を中心に [The Construction of the Concept "Oriental Despotism": focusing on the Discourses during the Shôwa Era]. 日本思想史学会2018年度大会、神戸大学.
September 5, 2017
Imagining the Self With the Other's Voice: Karl August Wittfogel and East Asia. Summer School of Global History Collaborative, Humboldt University of Berlin.
August 27, 2015
Die Genealogie des 'Asiatische': die marxistische Historiographie in den Kriegszeiten und Japans Chinaforschung [The Genealogy of 'Asiatic': the Marxian historiography in the Wartime and Japan's China Studies]. The 16th Japanologentag, University of Munich.
February 21, 2015
The Controversy on China's Social History from a Transnational Point of View. "East Asia's Response to Capitalism", Osaka University.
August 29, 2014
Karl August Wittfogel and Japanese Sinology (1926-1945). The 14th Conference of European Association for Japanese Studies, University of Ljubljana.
October 26, 2014
K. A.ウィットフォーゲルにおける東洋的社会論の転回と北京滞在 [The Perceptional Turn of K. A. Wittfogel's Theory on Oriental Societies in the Light of his Sojourn in Peking 1935-1937]. 第39回 社会思想史学会大会、明治大学.
September 10, 2013
The Utopian Version and the Intelligentsia – toward the Understanding of the Panasianism of Japanese Intellectuals in Manchuria. Ph.D Students Workshop of German-Japanese University Consortium, University of Heidelberg.
Curriculum Vitae
04/2018 - 04/2019
Assistant Professor at the Graduate School of Letters, Osaka University
04/2012 - 03/2018
Osaka University, Graduate School of Human Sciences, Dr. phil.
05/2014 - 08/2014
Visiting Research Fellow, Center for Japanese Studies, UC Berkeley
10/2012 - 03/2013
Visiting Research Fellow, Center for East Asian Studies, University of Heidelberg