Parents against Radiation. A case study
October 2012 - October 2020
After the triple disaster from March 11, 2011, many people became active in social movement organizations – either in organizations founded out of fear about the dangers of the Fukushima fall-out, or in the pre-existing Japanese anti-nuclear movement, which found renewed interest since then.
Especially children can potentially suffer severe health consequences due to internal and external radiation exposure, even if the extend of the expected health risks are not undisputed. In any case, the situation in post 3/11 Japan has in particular influenced parents of young children to become socially and politically involved in the fight for protecting their offspring from food and environment tainted by radioactivity. This, for example, can be seen in the newly founded, nationwide parental network of over 300 organizations focusing on just that.
This project analyzes parent's social and political activities: how they founded an organization to protect children in the first place, and how their activities have developed since. Using social movement theories on framing, frame-extension and mobilization, we look at the kodomo o mamorukai, a nationwide network of organizations to protect children. Specifically the local chapter of the Chiyoda district is at the center of our inquiry.
We chose a mixed-methods approach for this study: conducting an internet-based survey among the parents of the network, a content analysis of the mailing list postings of the organization, participant observation among the members during their regular meetings, as well as semi-structured interviews with the main actors of the organization.
Recent Publications
2014
Holthus, Barbara
Eltern und Kinder in der japanischen Gesellschaft
In: Wördemann, Raimund; Yamaguchi, Karin : Länderbericht Japan Bundesanstalt für politische Bildung. pp. 477-494.
2013
Holthus, Barbara
Kindliches Wohlbefinden in Japan. Elterliche Sorgen und Ängste seit der Dreifachkatastrophe vom 11. März 2011 [Child well-being in Japan. Parental worries and fears since the March 11, 2011 triple disaster]
In: Bertram, Hans : Reiche, kluge, glückliche Kinder? Der UNICEF-Bericht zur Lage der Kinder in Deutschland Beltz Juventa Verlag. pp. 257-276.
2012
Holdgrün, Phoebe Stella
Nutzen durch Beteiligung? Politische Partizipation nach der Katastrophe
In: Chiavacci, David; Wieczorek, Iris : Japan 2012: Politik, Wirtschaft und Gesellschaft Vereinigung für sozialwissenschaftliche Japanforschung.
Events
Team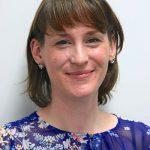 Phoebe Stella Holdgrün (until October 2017)


Deputy Director, Japanese Studies, Political Science