Research Overview
(Re)Mapping Intimacy: Spatial Perspectives on Personal Relationships in Contemporary Japan:

English, PDF (1.6 MB)
The Risks and Opportunities of the 'Hyper-Solo-Society'. (Re)Mapping Intimacy – Spatial Perspectives on Personal Relationships in Contemporary Japan
September 2018 - October 2023
The structure of personal relationships has undergone fundamental changes in societies around the world. Fewer people are getting married and more are remaining 'single' and/or living alone. At the same time, mobility, multilocality and the development of digital communication technologies are increasingly defining the way in which individuals (can) 'do' relationships. Japan, too, is facing a significant rise in the number of people living alone and/or remaining unwed which has experts anticipating the emergence of a 'Hyper-Solo-Society' (Arakawa 2017). However, in contrast to some other post-industrial societies, the vast majority of unmarried adults in Japan continue to reside with their families and cohabitation remains uncommon. Furthermore, in public discourse so-called 'singles' are often said to increasingly refrain from forming relationships at all. Although the first qualitative studies contradict this assumption, 'singles' relationship worlds – friendships, support networks, romantic partnerships, (a)sexual relationships, etc. – have received almost no discrete attention thus far. The project starts here from a spatial-theoretical perspective (Massey 2005) and asks: How do unmarried adults in Japan do various personal relationships in the context of changing spatial conditions?
The project, with its empirical focus on unmarried individuals (25 – 49 years) living in Greater Tokyo, uses a mixed methods-design and combines qualitative (dominant; interviews/participant observations) with quantitative (survey, n=2000) data. Drawing on theoretical concepts of subject-oriented family sociology as well as concepts of the sociology of space, human geography and gender studies, the project pursues three main research goals. First, it intends to provide a nuanced and systematic look into the relationship worlds (also: relationshiplessness) and corresponding 'practices of intimacy' (Jamieson 2011) of unmarried people in contemporary Japan. Second, it aims to map these relationship worlds by addressing the questions of where and how individuals do personal relationships and what spaces and places – private, public, commercial, virtual/hybrid – might be 'newly' created in the context of the emergence of 'new' relationship forms. Third, it seeks to examine the extent to which these 'spaces of intimacy' in the sense of 'new bases for existence' (Muta 2009) can, and perhaps must, take over the functions of the classical nuclear family. In summary, the project not only addresses a gap in the research on the Japanese context but furthermore, through empirically addressing questions surrounding the issues of (not) belonging, relating and social change, it contributes to the understanding of larger (changing) concepts such as 'intimacy' and 'singlehood'. In so doing, the project offers empirical and theoretical contributions to current questions and discourses in family sociology and touches upon sociology of space, human geography and urban studies.
Completed Projects
Recent Publications
Kottmann, Nora & Dales, Laura (2023). "Japanese Singles and Solo-Life". In: Chowkhani, Ketaki & Wynne, Craig (Eds.),
Singular Selves: An Introduction to Singles Studies
(pp. 119-137). Routledge.
LINK
Kottmann, Nora (2021). "Living (alone) together in metropolitan Japan: shifting boundaries of dwelling, relating, and belonging".
Gender, Place & Culture. A Journal of Feminist Geography
, online first (Volume 28, Issue 9 (2021)).
LINK
Holthus, Barbara & Kottmann, Nora (2019). "(No) sex in the city?". DIJ Newsletter, 60.
Schad-Seifert, Annette & Kottmann, Nora (Eds.) (2018).
Japan in der Krise. Soziale Herausforderungen und Bewältigungsstrategien.
Springer VS.
LINK
Team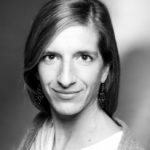 Nora Kottmann (until October 2023)


Social Science
Head of research group 'Methods and Methodologies'