Research Overview
(Re)Locating Intimacy: Spatial Perspectives on Personal Relationships in Contemporary Japan:


English, PDF (1.6 MB)
The Risks and Opportunities of the 'Solo-Society'. (Re)Locating Intimacy – Spatial Perspectives on Personal Relationships in Contemporary Japan
As in all post-industrial societies, the structure of personal relationships in Japan has undergone fundamental changes: increasing numbers of young people are marrying later on in life or not at all; increasingly more people of all age groups are (permanently or temporarily) living alone. Studies in the Japanese context have begun to speak of an "era of permanent singles" (Nagata 2017) or the development of a "Hyper-Solo-Society" (Arakawa 2017). While the changes in marriage behaviors over the past decades have been extensively examined, the relationship worlds of people who are single, divorced, or live alone have received almost no discrete attention. Rather, these people are described in public discourse as being increasingly "tired of relationships" and abstaining from intimate relationships (Ushikubo 2015), while the development of a society without ties (muen shakai) has been discussed on the level of society as a whole. Although the few existing statistical studies seem to confirm this trend, initial qualitative studies have shown that individual relationship worlds are characterized by diversity, and as such they require more thorough investigation with respect to an increasingly uncertain future.
Against this backdrop, the present study will follow three goals: As a result of several contextual specifics—gender segregated workplaces, job-related multi-locality, high demands for mobility, young adults staying in their family home, spatial density—the question arises about which spaces at all are available for living (and experiencing) intimate practices as well as which spaces are possibly being "newly" created. Secondly, these considerations will enable more nuanced and systematic insights into the individual relationship worlds (also: relationshiplessness) of people who are single, divorced, or live alone, thus moving beyond the dichotomy between "(still) single (and alone)" and "married" which continues to dominate the existing research. Finally, the study will examine to what extent these "relationship spaces" in the sense of "new bases for existence" (Muta 2009) can and, perhaps, must take over the functions of the classical nuclear family against the backdrop of contemporary social upheavals and the subsequent sociopolitical challenges. In brief, complex correlations and possible reciprocal relationships between "intimacy" and "space" will be developed while addressing questions surrounding the issues of belonging, solidarity, and social transformation in contemporary Japan.
In order to examine these themes, the present research proposal draws on methods from the subject oriented sociology, the sociology of space and human geography. Alongside the concepts of practices of intimacy (Jamieson 2011) and doing family (Jurczyk et al. 2014) from the field of family sociology, spatial-sociological concepts (Löw 2000; Massey 2005; Weidenhaus 2015) will prove to be especially relevant. The study is principally qualitative (expert interviews, partly standardized individual interviews, participant observation). In the second stage, however, a mixed method approach will be applied through conducting a survey as well as using and evaluating existing (international) datasets in order to ensure adequate contextualization and systematization of the data.
Staff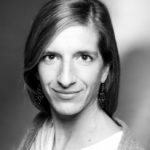 Nora Kottmann
(Social Science)
Related Research Projects or Programs