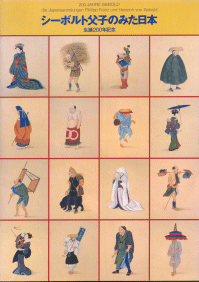 Details
1996, Yen 2000 (out of print), Deutsches Institut für Japanstudien, Tokyo, 256 p.
Authors
ドイツ-日本研究所、東京都江戸東京博物館、国立民族学博物館
200 Jahre Siebold. Die Japansammlungen Philipp Franz und Heinrich von Siebold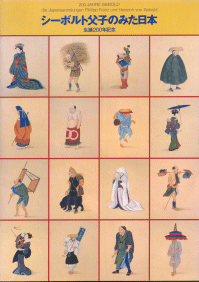 February 17th, 1996, marked the 200th anniversary of the birth of the German doctor and scientist Philipp Franz von Siebold, who between 1823 and 1829 worked on Dejima, Nagasaki in the service of the Dutch. He not only taught numerous Japanese students modern European medicine and natural science, but himself deepened the exploration of Japan in the fields of the natural science and humanities, thus laying the foundations of European Japanology and Japanese Studies. The present catalogue documents the exhibition, which was organised by the German Institute for Japanese Studies in collaboration with the National Museum of Ethnology, Ōsaka, the Edo-Tōkyō Museum of the City of Tōkyō and the Hayashibara Museum of Art, Okayama, and was supported by the Yomiuri Newspaper, on the occasion of the 200th anniversary of the birth of this famous researcher on Japan. In addition to introductory essays on the meaning and history of the Japan collections of Philipp Franz von Siebold and his son, Heinrich, the German-Japanese bilingual catalogue offers, for the most part, colour photographs of the approximately 730 objects contained in the collection. The catalogue is supplemented by Vol. 12 of the Miscellanea-series of the DIJ.
Content
北原進
シーボルトのみた日本の地域産業
p.212-213
小林淳一
川原慶賀筆「人物画帳」について
p.214-215
近藤雅樹
幻の博物学標本作者たち
p.216-217
松崎亜砂子
シーボルトのみた日本のおみやげもの
p.218-219
熊倉功夫
シーボルトと茶
p.220-221

シーボルト家略系譜、シーボルト父子の足跡
p.224-236

展示資料リスト
p.237-253

参考文献
p.254
マティ・フォラー
ライデン国立民族学博物館におけるシーボルト・コレクションについて
p.178-184
ブルーノ・J・リヒツフェルト
ミュンヘン国立民族学博物館所蔵の二番目のシーボルト・コレクション
p.184-189
ヨハネス・ヴィーニンガー
ウィーンにおけるハインリッヒ・フォン・シーボルトのコレクション
p.190-194
河野元昭
シーボルト・コレクションの美術史的意義
p.195-199
佐々木秀彦
シーボルトの日本研究-集める・調べる・見せる
p.209-211
Kreiner, Josef
三人の「日本のシーボルト」の生涯と業績
p.6-17