Collaborating partners
Prof. Dr. Martin Hoegl
Institute of Leadership & Organization, Munich University (LMU)
Dr. Julia Backmann
Institute of Leadership & Organization, Munich University (LMU)
Andreas Hundschell
Institute of Leadership & Organization, Munich University (LMU)
Effective Multinational Teamwork in the Japanese Context (EMTJ Study)
November 2015 - November 2019
Overview
The present research project examines team-level predictors for the success and failure of mixed Japanese/non-Japanese work teams. Its main objective is the development of practical advice for team leaders on how to increase the effectiveness of their multinational teams.
Background
Globalization has led to an internationalization of the labor market. As employers compete for the most highly-skilled employees across national borders, the number of teams where people from different origin countries work together is continually growing. Numerous strains of research indicate that such diverse work teams can provide companies with significant competitive advantages, such as:
Access to multiple independent sets knowledge and experience
Enhanced team creativity and rates of knowledge transfer
An integration of local and global market perspectives
Unfortunately only a minority of multinational teams and collaborations progress as planned and live up to original expectations. Reasons frequently quoted by experienced international managers include:
Communication inefficiencies and a lack of team cohesion
Divergent perceptions of priorities and responsibilities
Misaligned views on team leader tasks and methods
As many of these difficulties can be traced back to differences in the basic conventions for team coordination across cultures, prospective leaders of multinational teams are faced with a demand for extraordinary adaptiveness and mediation skills.
Objectives
Together with our partner organizations we examine the effectiveness of different approaches to the management of mixed Japanese/non-Japanese work teams. A critical look at popular team support measures (e.g., intercultural trainings) and the development of best practice solutions for this specific context complement the scope of our research.
Central project management
Joint responsibility for the project rests with the Institute for Leadership and Organization at the Ludwig Maximilian University Munich (ILO) and the German Institute for Japanese Studies Tokyo (DIJ).
Recent Publications
Söldner, Tobias & Bachmann, Julia (2018).
Bouncing Back After Failure: Perceived and Actual Similarity as a Coping Resource in Multi¬national Work Teams.
DIJ 18/2 (DIJ Working Papers).
LINK
Events
Team
Miki Aoyama-Olschina (until April 2016)


Philosophy, Japanese Studies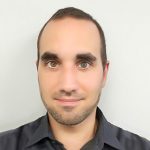 Tobias Söldner (until February 2019)


Personality and Cross-Cultural Psychology