Download
Veranstaltungsort
Deutsches Institut für Japanstudien
Jochi Kioizaka Bldg. 2F
7-1 Kioicho, Chiyoda-ku
Tokyo 102-0094, Japan
Zugang
Anmeldung
Participation is free, but by invitation only. Please register by e-mail with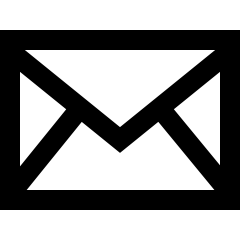 dijtokyo@dijtokyo.org
Governance and Financial Aspects of Catastrophic / Systemic Risks
8. September 2016
In Japan, the probability of a mega-earthquake hitting dense agglomerations is very high. Like other large-scale natural disasters such events bear systemic risks, i.e. they can trigger disruptions endangering the stability of the social, economic and political order.
Our roundtable will look at the implications of mega earthquakes for government finance, insurance industries and investor behaviour by way of macro-economic modelling as well as case studies from more recent major disasters. The first presentation will give a general overview about the nature of systemic risks and possible policy options.
Introducing the speakers of the roundtable
Akiko Kamesaka is Professor at Aoyama Gakuin University in Tokyo Japan, School of Business Administration. She is also a visiting research fellow at the Economic and Social Research Institute, Cabinet Office, Government of Japan. She has worked as an accountant at a large accounting firm in Tokyo, and has studied at the University of Tokyo graduate school of economics. Her interests include analysis on well-being, worldview, and investor behavior, and she has many publications in economics and finance. She received the Ibbotson Associates Japan Research Award at the Asia-Pacific Finance Association / Pacific-Basin Financial Management Society / Financial Management Association joint conference for her research on investor behavior in Japan. She was invited to speak at a panel on subjective well-being and sustainability at the 4th OECD World Forum, and has presented her work at many other large conferences and meetings. She has been conducting investor survey in Japan with Professor Robert J. Shiller, who was awarded the Nobel Prize in Economic Sciences in 2013.
Soichiro Moridaira is Professor of Finance at Graduate School of Finance, Waseda University. He was a Professor of Finance at the Faculty of Policy Management at Keio University and an Associate Professor of Finance at Fukushima University. He earned his Ph.D. in finance and insurance areas from McCombs School of Business, the University of Texas at Austin. His major research can be classified into three major areas: 1) asset pricing and its application to real and financial problems, 2) risk management, especially credit risk and natural disaster modelling, 3) computational finance. He currently participates in Catastrophic Natural Disasters Risk Finance Study of Cabinet Office which is closely related to this workshop topic.
Ortwin Renn is scientific director at the International Institute for Advanced Sustainability Studies (IASS) in Potsdam (Germany) since February, 1, 2016. He continues to serve as acting chair of the Stuttgart Research Center for Interdisciplinary Risk and Innovation Studies at the University of Stuttgart (ZIRIUS) and as scientific director of the non-profit company DIALOGIK, a research institute for the investigation of communication and participation processes. Renn is Adjunct Professor for "Integrated Risk Analysis" at Stavanger University (Norway) and Affiliate Professor for "Risk Governance" at Beijing Normal University. Ortwin Renn has a doctoral degree in social psychology from the University of Cologne. His career included teaching and research positions at Clark University (Worcester, USA), the Swiss Institute of Technology (Zuerich) and the Center of Technology Assessment (Stuttgart). His honours include the National Cross of Merit Order, an honorary doctorate from the Swiss Institute of Technology, an honorary professorship at the Technical University Munich and the "Distinguished Achievement Award" of the Society for Risk Analysis (SRA).
Motohiro Sato is Professor at the Graduate School of Economics and the School of International and Public Policy Hitotsubashi University. He obtained his PhD in Economics at Queen's University Canada. His fields of research include fiscal federalism, tax and public finance. He served as chair of the Project Team on the Earthquake Insurance at the Ministry of Finance. He has been member of the government tax commission and several government committees. He is now co-editor of Japanese Economic Review and associate editor of the Journal of Public Economics. He is a board member of the Japan Institute of Public Finance. He has been granted the Mainichi Economist Award in 2012 for his book on local tax reform.
Takahiro Tsuda is a deputy head of research division in the Budget Bureau, Ministry of Finance. He is in charge of research on fiscal policy, management of Fiscal Systems Council, and macro-fiscal projection (among others). Prior to the current position, he was responsible for various international finance issues in the Ministry, including G7/G20 coordination, APEC, IMF, and bilateral cooperation with China, India, and South Korea. He also worked for IMF as financial sector expert during 2010-13. His area of interest includes sovereign debt issues, local currency bond markets, and emerging markets. He is a CFA charterholder.
Franz Waldenberger obtained his PhD in economics from the University of Cologne. After positions with the German Monopolies Commission and the German Institute of Japanese Studies (DIJ), he became Professor for Japanese Economy at Munich University. He has been visiting professor at various Japanese universities, including the University of Tokyo, Tsukuba University, Hitotsubashi University and Osaka City University. He serves as editor in chief of Contemporary Japan and as member of the editorial board of Asian Business & Management. Presently, he is on leave from Munich University to head the DIJ in Tokyo. His research focuses on the Japanese economy and corporate governance. Professor Waldenberger is member of the German Japan Forum and member of the board of the Japanese-German Business Association (DJW).
Vorträge
14:30 Uhr
Welcome and introduction
Deutsches Institut für Japanstudien
14:45 Uhr
Systemic Risks: Common Characteristics and Approaches for Improving Resilience
Ortwinn Renn
Institute for Advanced Sustainability Studies
15:15 Uhr
Tokyo Mega Earthquake and Public Finance
Motohiro Sato
Hitotsubashi University
15:45 Uhr
Disaster Risk Financing: Japan's Experience and International Collaboration
Takahiro Tsuda
Ministry of Finance Japan
16:15 Uhr
Break
16:45 Uhr
Resilience of Insurance Companies to Mega Earthquakes: From the Systemic Risk Point of View
Soichiro Moridaira
Waseda University
17:15 Uhr
Investor Response to Large Negative Events
Akiko Kamesaka
Aoyama Gakuin University
17:45 Uhr
Open discussion
18:30 Uhr
Buffet reception