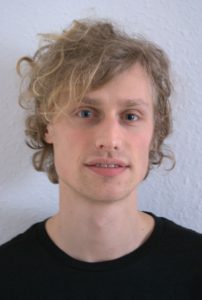 Hanno Jentzsch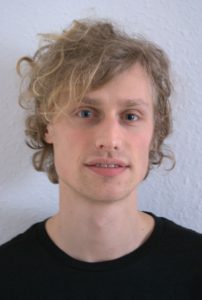 Hanno Jentzsch is a Senior Research Fellow at the German Institute for Japanese Studies (DIJ) since October 2016. He received his PhD from the University of Duisburg-Essen (March 2016). In his dissertation, he analyzed the role of informal "village institutions" in Japan's changing agricultural support and protection regime. Under the DIJ research project "The Future of Local Communities in Japan", he explores the political economy of "rural revitalization", focusing on the interaction between local institution-building and the changing regulatory framework governing center-local relations.
Main research interests include rural Japan, agricultural politics, informal institutions, the Varieties of Capitalism, and processes of institutional change in advanced political economies.
DIJ Projects
Harvesting State Support – Endogenous Institutional Change and the Role of the "Local" in Japan's Agricultural Support and Protection Regime
The Changing Political Economy of "Rural Revitalization"
The Future of Local Communities in Japan - Risks and Opportunities in the Face of Multiple Challenges
Selected Publications
Articles
2017
Subsidized Tradition – Hamlet Farms in Contemporary Japanese Agricultural Politics
In: Niehaus, Andreas; Walravens, Tine (Ed.) Feeding Japan - The Cultural and Political Issues of Dependency and Risk. Palgrave Macmillan.
Academic Awards
Presentations
March 16, 2017
The Difference Democracy Makes? Comparing Agrarian Change in Japan and China (with René Trappel). Annual Conference of the Association for Asian Studies (AAS), Panel "Envisioning a Future for the Countryside: Chinese and Japanese Perspectives" chaired by Elena Meyer-Clement, Toronto, Canada.
November 2, 2016
Hamlet-Based Collective Farming - Village Institutions as Resources in Japan's Changing Agricultural Sector. Conference "Rural Areas Between Decline and Resurgence - Lessons from Japan and Austria, University of Vienna, Austria.
July 24, 2016
Tracing the Local Origins of Farmland Policies in Japan. 24th World Congress of the International Political Science Association (IPSA), Panel "Local Governance and Civil Society", chaired by Robert Pekkanen, Poznan, Poland.
July 3, 2015
Consuming the Nation – Chisan Chishô in the Context of WTO Era Agricultural Policy-Making in Japan (with Tine Walravens). Symposium "Emotionalizing the Nation: Conflicting Narratives in Japanese Food Identities", Royal Flemish Academy, Brussels.
March 29, 2015
Village Institutions and the Agricultural Reform Process in Japan. Annual Conference of the Association for Asian Studies (AAS), Panel "Interest Groups in Contemporary Japan", chaired by Robert Pekkanen, Chicago, USA.
July 28, 2014
Agricultural Marketization Meets Village Institutions: Community Farming in Hikawa-chô, Shimane-ken. 14th International Conference of the European Association of Japanese Studies (EAJS), Panel "Eating Practices and Japan's Agri-Food System in Flux: On Local Farmers, Global Risks and Alternative Consumers' Choices", chaired by Cornelia Reiher, Ljubiljana, Slovenia.
CV
10/2015 - 08/2016
Research Fellow, DFG Research Training Group "Risk and East Asia", Institute for East-Asian Studies, University of Dusiburg-Essen
10/2011 - 09/2015
PhD Student, DFG Research Training Group "Risk and East Asia", Institute for East-Asian Studies, University of Dusiburg-Essen
09/2013 - 12/2013
Visiting Research Fellow, Institut of Social Science, University of Tokyo