Hendrik Meyer-Ohle
Economics
(Senior Research Fellows, February 1, 1995 - January 31, 2000)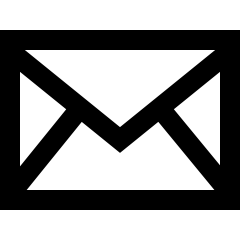 meyerohle@nus.edu.sg
Distribution and Marketing
In the study of the Japanese distribution system, three areas are examined. "Structural alteration in Japanese retailing" is treated particularly with a view to the sustained changes in the 1990s. Developments are strongly influenced by factors in the surrounding political-regulatory area ("Japanese internal trade policy"). Central to the study are manufacturer – retailer relationships. Despite the appearance of large retail businesses, the Japanese consumer goods industry was long successful in dominating sales channels. Sales problems in industry and the greater strength of retailers resulting from deregulation are now leading to a redefinition of the relationship between manufacturers and retailers in the Japanese market. In working towards the development of a theoretical framework for the analysis of these changes, we examine fundamental questions of industry- and retail marketing.
Services
Recent statistics indicate the increasing importance of the service sector in the Japanese economy. The basis for this, on the one hand, restructuring in the processing industry and, on the other, new entrepreneurial initiatives in the service sector itself. In treating this topic, we should address not only labour market policy aspects but also questions of service management and the division of labour between manufacturing, services, and consumers.
DIJ Projects
State and Enterprises: The Structural Change of Japan's Consumer Goods Distribution
Completed DIJ Projects
The Internationalization of the Japanese Economy
Publications
Other Articles
1999
Der Wandel in der japanischen Konsumgüterdistribution. Bestandsaufnahme durch die"Conference on Japanese Distribution" der American Marketing Association
In: Japan Markt, Januar 1999. p. 19-20.
1998
Strukturwandel im japanischen Handel – Erste Ergebnisse der Handelserhebung des Jahres 1997
In: Japan Markt, Juni 1998. p. 15-16.
1997
Neue Allianzen in der japanischen Konsumgüterdistribution
In: Japan Markt, Juni 1997. p. 4-7.
1996
Führende Einzelhandelsunternehmen orientieren sich neu
In: Japan Markt, August 1996. p. 12-13.
Presentations
CV
1995 - 2000
Research associate at the German Institute for Japanese Studies
1994
Doctorate with a dissertation on the dynamics of Japanese retail trade
April-September 1994
Research associate at the Japan Centre of Philipps University in Marburg
1993 - 1994
Scholarship recipient at the German Institute for Japanese Studies
1992
Degree in Japanese Studies
Studied business management and Japanology from a social science perspective at Philipps University in Marburg