Download
Veranstaltungsort
Hitotsubashi University
Graduate School of International Corporate Strategy
National Center of Science 6F
Seminar Room 2
2-1-2, Hitotsubashi
Chiyoda-ku, Tokyo
Zugang
Co-organizer
Anmeldung
Admission free
Registration necessary:
Please register before November 11 at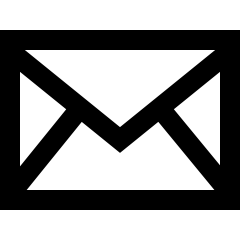 bl-ics@ics.hit-u.ac.jp
giving full name and affiliation.
You will receive a confirmation in return by mail. Please show this at the entrance.
Global Business Law Seminar
Corporate Governance – Comparing Japan and Germany
26. November 2016
Japan's system of corporate governance is presently undergoing profound changes. Corporate governance research has mainly focused on comparisons with the US and the UK, but there is yet another successful capitalist model, namely Germany. Germany's system of corporate governance also underwent great changes especially after the so-called Schroeder reforms. A comparison with Germany will provide a new perspective on the ongoing discussions about corporate governance reform in Japan.
The three sessions of the symposium cover 1. shareholders, 2. employees, and 3. boards. In each session one expert on the German and the Japanese side will deliver a presentation followed by short Q&A. A panel discussion undertaking an overall comparison of the two systems will conclude the symposium.
Vorträge
10:00
Opening Remark
10:10
Keynote Speech
Zenichi Shishido
Hitotsubashi University, Graduate School of International Corporate Strategy
10:40
Shareholders
Hideaki Miyajima
Waseda University, Graduate School of Commerce
Georg Ringe
Professor, Copenhagen Business School – Department of Law
12:00
Lunch
13:30
Employees
Takaaki Eguchi
Forum of Investors Japan, Director
15:00
The Board
Gen Goto
The University of Tokyo, Graduate Schools for Law and Politics
Anja Tuschke
Professor and Head of Institute,
Institute of Strategic Management, Munich School of Management
16:20
Coffee break
16:40
Panel Discussion
Nobuyuki Kinoshita
Senior Advisor, Aflac Japan
Kenichi Osugi
Chuo University, Law School
and all speakers
Chair:
Zenichi Shishido
Hitotsubashi University, Graduate School of International Corporate Strategy
18:20
Concluding Remark
Zenichi Shishido
Hitotsubashi University, Graduate School of International Corporate Strategy