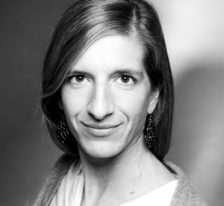 Nora Kottmann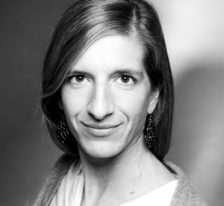 Social Science
Since September 2018
Nora Kottmann has been a Senior Research Fellow at the German Institute for Japanese Studies (DIJ) since September 2018. From 2008 to 2018 she has been working at the Institute of Modern Japanese Studies at the University of Dusseldorf. She there received her PHD with a study on the meaning of marriage in times of declining marriage rates. Under the DIJ research program "Risks and Opportunities in Japan", she is currently working on her research project (Re)Mapping Intimacy – Spatial Perspectives on Personal Relationships in Contemporary Japan. Main research interests include personal relationships, intimacy ('spaces of intimacy'), gender, mobile and multi-local biographies/relationships, diasporas/expat communities, sociology of family, sociology of space, human geography, and methods in social science research on Japan.
DIJ Projects
The Risks and Opportunities of the 'Hyper-Solo-Society'. (Re)Mapping Intimacy – Spatial Perspectives on Personal Relationships in Contemporary Japan
Handbook project Studying Japan: Research Designs, Fieldwork and Methods
Memberships
Selected Publications
Articles
2018
Verliebt, verlobt, allein. Romantische Beziehungswelten junger Erwachsener in Japan
In: Schad-Seifert, Annette; Kottmann, Nora (Ed.)
Japan in der Krise.
Wiesbaden: Springer VS. pp. 99-120.
2014
Jenseits der Kernfamilie – Familie(nlosigkeit) und Familienkonzepte am Beispiel des Herrn A aus Tokio
In: Malmede, Hans; Osawa, Stephanie; Ullmann, Katrin (Hrsg.); Kottmann, Nora (Ed.) Familie – Jugend – Generation. Medienkulturwissenschaftliche und japanwissenschaftliche Perspektiven. Wiesbaden: Springer VS. pp. 67-82.
2013
Work-Life-Balance im Japan der Gegenwart: Eine Frauenbiographie zwischen Karriere und Kind(erwunsch)
In: Köhn, Stefan; Moser, Heike (Ed.) Frauenbilder – Frauenkörper. Inszenierungen des Weiblichen in den Gesellschaften Süd- und Ostasiens. Wiesbaden: Harrassowitz Verlag. pp. 73-96.
Academic Awards
2017
Strategic Research Fund: "Intimacy and Space. Personal Relationships 'beyond' Marriage in Contemporary Japan"
2015
Bester deutschsprachiger sozialwissenschaftlicher Aufsatz zu Japan (2015), German Association for Social Science Research on Japan (VSJF)
Presentations
November 1, 2017
Japanische Küche in Berlin und Düsseldorf. Fachgruppe Stadt- und Regionalforschung/VSJF-Jahrestagung 2017 Wien.
September 1, 2017
(No) Space for intimacy. Personal Relationships beyond Marriage in Contemporary Japan. 15th International Conference of the European Association for Japanese Studies, Lisbon.
June 23, 2017
Dreaming of being a chef? Young women in Japanese gastronomic services in Düsseldorf. Workshop (Women in Japanese Cuisine in Berlin and Düsseldorf) in Kooperation mit Prof. Dr. C. Reiher, FU Berlin.
June 2, 2017
Work-Life-Balance in Times of Precarity. The Case of Japan. Workshop (Calls for Protecting the Weak) im Rahmen des Projekts 'Protecting the Weak – Entangled processes of framing, mobilization and institutionalization in East Asia' (Volkswagen Stiftung), Goethe Universität Frankfurt am Main.
November 18, 2016
Liebes(t)räume – Romantische Paarbeziehungen im Japan der Gegenwart. 23. Gender-Workshops (Genderräume und -mobilitäten)/VSJF-Jahrestagung 2016 Duisburg.
June 20, 2016
Liebe nach Drehbuch? Weiblichkeitsdiskurse in aktuellen japanischen Fernsehserien (terebi dorama), in Kooperation mit Dr. Elisabeth Scherer. Symposium "Japanische Populärkultur: Neue Potenziale – neue Perspektiven?", Haus der Universität Düsseldorf.
March 9, 2016
'Wonderful Single Life' – Junge Frauen und der Trend zum Single-sein in Japan. Vortragsabend zum Internationalen Frauentag der Gleichstellungsbeauftragten der HHU Düsseldorf.
August 27, 2015
Romantische und solidarische Beziehungswelten 'jenseits' der Heirat. Japanologentag 2015, München.
March 1, 2015
Auf der Suche nach 'Mister Right'?! Junge Frauen und der Trend zum Single-sein in Japan. Hina Matsuri des Völkerkundemuseums Hamburg.
July 30, 2012
Heiratsentscheidungen junger Menschen in Tokio am Beispiel des Herrn K. Japanologentag 2012, Zürich.
November 5, 2010
Work-Life-Balance in Japan – Staatliche Maßnahmen zur besseren Vereinbarkeit von Familie und Beruf. Erfahrungen junger japanischer ArbeitnehmerInnen. HNU Management-Forum, Neu-Ulm.
Curriculum Vitae
Since 09/2018
Senior Research Fellow at the German Institute for Japanese Studies, Tokyo
04/2008 – 08/2018
Lecturer and research associate, Department of Modern Japanese Studies, University of Düsseldorf
08/2017
Research stay, German Institute for Japanese Studies, Tokyo (Funding: HeRA Reisekostenzuschuss; University of Düsseldorf)
10/2015 – 02/2016
Teaching assignement, University of Cologne
07/2015
PhD theses/defence (Dr. phil.), University of Düsseldorf
03/2015
Erasmus Teaching Mobility, Ghent University, Department of Languages and Cultures
08/2010 – 10/2010
Research Stay (Tokyo) (Funding: Alexander von Humboldt Foundation)
10/2003 – 09/2004
Study at the Graduate School of Social Science, Hitotsubashi University Tokyo (Scholarship of the Ministry of Education, Culture, Sports, Science and Technology – Japan)
2008
Master degree (Japanese Studies and Political Science of South Asia, University of Heidelberg)