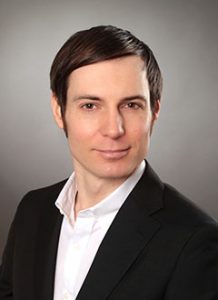 Daniel Kremers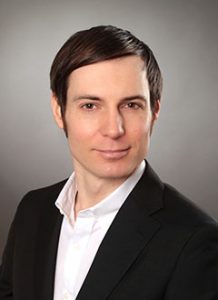 Principal Researcher
Japanese Studies, Political Science
Since July 2015
Daniel Kremers holds a PhD in Japanese Studies from Martin-Luther-University Halle-Wittenberg. In his dissertation research he investigated the influence of advocacy and lobbying on Japan's immigration policy in a case study on the Technical Intern Training Program (TITP). Since July 2015 he is working as senior research fellow at the DIJ, where he researches on energy and resources policies. Within the DIJ project "Risks and Opportunities in Japan", he focuses on strategies of production and consumption of renewable energies on the local level. His main research interests include civil society, public opinion and political participation, equality and workers rights as well as international relations and the history of ideas.
DIJ Projects
Work-related Diversity in Japan: New Risks and Opportunities for Whom?
Risks and Opportunities in Japan - Challenges in the Face of an Increasingly Uncertain Future
Mapping Local Climate Action (LCA) / Kartierung des lokalen Klimaschutzes in Japan
Temporäre internationale Arbeitsmigration und lokaler Arbeitsmarkt in Japan am Beispiel des Technical Intern Training Program
Industrial Trainees from China and Vietnam in Japan: An Entry Point into the Key Issues of International Labour Migration and Skill Transfer
The Future of Local Communities in Japan - Risks and Opportunities in the Face of Multiple Challenges
Completed DIJ Projects
Energy Transition and Energy Democracy in Japan – Local Strategies vs. National Policies
Selected Publications
Other Articles
2010
Konferenzbericht "Migration und ihre Grenzen - Asien als Perspektive?" Korea Verband e.V. & Südasien-Informationsnetz e.V., Bildungszentrum Clara Sahlberg, Berlin 17.-18. Sept. 2010
In: Schucher, Günter ; et. al. (Ed.) Asien - The German Journal on Contemporary Asia. Vol. 117 (Oktober 2010). pp. 80-83.
Presentations
December 6, 2017
Temporäre Arbeitsmigration für Japans,regionale Industrie und das Technical Intern Training Program. OAG, Tokyo.
November 1, 2017
Enablers and barriers of climate mitigation policies in Japan: Lessons from two local communities. VSJF Annual Conference, Vienna.
September 15, 2017
Temporary labour migration for Japan's rural economy and the Technical Intern Training Program. Institut français de recherche sur le Japon, Tokyo.
May 12, 2017
Civil Society and Migrant Labor in Asia. Philippine Political Science Association (PPSA) Annual Conference in Cebu.
February 2, 2017
Civil Society and Migration in Asia. Civil Society in Asia: International Conference in Melbourne.
November 14, 2016
The different speeds of energy transition in rural Japan – Comparing municipal policies from the perspective of social and cultural capital theory. The Relevance of Area Studies for the Sciences and Public Policy: Examples from Europe & Asia.
November 3, 2016
Local Climate Action – An interactive map and digital database on climate mitigation and regional development in Japan and elsewhere. 1st World Community Power Conference 2016 in Fukushima.
November 2, 2016
August 27, 2015
Cause lawyering in Japan – Kampf um Arbeitnehmerrechte für temporäre Arbeitsmigranten. 16. Deutschsprachiger Japanologentag, Ludwig-Maximilian-Universität München.
July 14, 2015
Bargaining the "human rights" of "human resources" – Unions and NGO-networks advocating for precarious migrant workers' interests in Japan. XVIII International Sociology Association (ISA) World Congress of Sociology, Pacifico, Yokohama.
January 24, 2014
Cosmopolitans all washed-up at the language barrier? Facts, potentials and challenges of digital media use in transnational migrant advocacy. Asiascape: Digital Asia - International Conference 2014, Leiden University.
November 23, 2013
The impact of Migrant Interest Organizations on immigration policy making in Japan: Tipping the scales through advocacy network. Jahrestagung der Vereinigung für sozialwissenschaftliche Japanforschung (VSJF) 2013 "Inequality in Post-Growth Japan: Social Transformation during Economic and Demographic Stagnation", Japanisch-Deutsches Zentrum Berlin (JDZB).
June 30, 2012
Immigration to Japan - A Public Good? Blurred borders of state, market, and civil society. Society for the Advancement of Socio-Economics (SASE) Annual Conference 2012, MIT, Cambridge.
August 26, 2011
The 'Foreign Trainee Problem' - Subject Construction through Labour Immigration Policies and Advocacy in Japan. 13th International Conference of the European Association for Japanese Studies (EAJS), University of Tallinn.
May 27, 2011
What is the problem with foreign trainees? The Making of a Social Group Through Immigration Policies And Advocacy in Japan. The Making and Unmaking of 'Problematic' Social Groups – Struggles over Classification and Identity in 20th Century Japan, EHESS, Paris.
March 10, 2011
日本の外国人労働者政策と市民社会:知識移転か、搾取か。「外国人研修・技能実習制度」の政策と議論 (Japan's foreign worker policy and civil society: Knowledge transfer or exploitation? Policy making and discussion of the Technical Intern Training Program for Foreigners).. Frühjahrsakademie des Internationalen Graduiertenkollegs (IGK) "Formwandel der Bürgergesellschaft. Japan und Deutschland im Vergleich" Halle-Tokio, Tokyo University.